How to Set Your Focal Point for TACK SHARP Photos (VIDEO)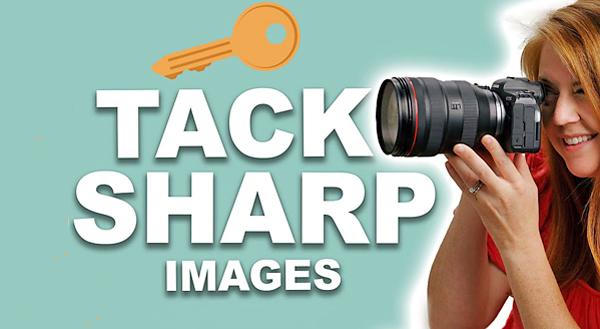 One of the few mistakes that can totally ruin a photo is failing to achieve precise focus on the primary subject in a scene. There are a variety of camera settings and shooting techniques for increasing your odds of success, and today we're going to concentrate on one of the most helpful.
Katelyn James is a professional wedding photographer based in Richmond, VA. She's also a popular educator, and says one of the questions she receives regularly from students and fans is, "Where should I place my focal point for precise autofocus?"
In the video below James takes a practical approach to addressing this common area of confusion, with several simple tips that will help you achieve fast and precise focus with greater regularity. Although most of her work involves portraits and other people pictures, the techniques she explains here work equally well for all sorts of photography indoors or out.
James provides a brief overview of her favorite AF settings toward the end of the video. But the real meat of this tutorial is up front, where she goes into detail about one technique she uses to captures sharp image once the camera is properly configured. Or as she puts it, "How I manipulate my camera while shooting with the focal point in mind."
While James shoots with a Canon EOS R6 that offers eye-tracking and numerous other focal point options, the approach she describes here involves using a single focus point positioned appropriately in the frame. While this method is easy for beginners to accomplish, it's also a technique employed by many pro wildlife and sports/action shooters as well.
Once you get the hang of this technique you'll be better equipped to delve into more complex focus point settings. That said, like many of us, you might decide to use the approach demonstrated here for most of your photography.
You can find more great tips and tricks on James' popular YouTube Channel, so be sure and take a look.
And for another very helpful explainer, check out our recent post with a beginners guide to panning the camera with slow shutter speeds for more exciting action photos.
FEATURED VIDEO