Photo Gear Round-Up: Our Favorite New Photo Accessories and Apps
If there is any one technical aspect that has not changed in the transition from film to digital it's been the pursuit of "perfect" exposure, which is ultimately dictated by the latitude of the capture medium. Latitude is the extent to which film or an imaging chip can be overexposed or underexposed and still produce an acceptable result.
Slide film has the least amount of latitude, especially on the overexposure side. Color negative film has more latitude for underexposure, sometimes amazingly so. Digital imaging sensors respond more like a hybrid of the two different kinds of color film: Overexposure wipes out image data but underexposure has more latitude, almost as much as film.
If "correct" exposure is that perfect storm of shutter speed, aperture choice, and ISO setting that produces a pleasing result, who gets to make that determination? You do!
I made the image shown one Thanksgiving evening when Mary and I were taking an after dinner walk. When I was shooting, she asked, "What are you taking a picture of?"; she didn't know I was underexposing the scene to accentuate the golden light from the sunset, creating a silhouette of the pavilion in the foreground.
Photoshop CC's Missing Tool
Creative Do's Doco is an Extension that simplifies your daily activities within Adobe Photoshop, producing a more efficient user interface and allowing you to view and manage open documents within the program. Doco shows a bird's eye view of all open documents within Photoshop, allowing you to perform complex tasks on multiple documents with the click of a button. Simple tasks such as copying a layer from document to document are done with drag-and-drop. You can rotate or resize images on multiple documents with two clicks. Doco costs $19 and is available for Adobe Photoshop CC for Mac OS and Windows.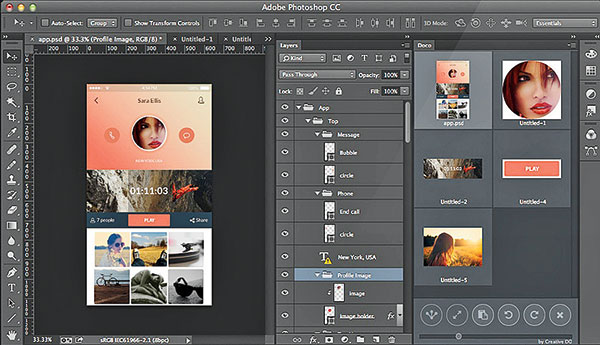 Pocket-Sized Nissin i40 Flash
In my lighting article in the September, 2014, issue I said Nissin's i40 speedlight was compatible with different camera systems "but alas not Micro Four Thirds." Nissin tells me it is now compatible with both Four Thirds and Micro Four Thirds cameras. I've been using it with my Olympus and Panasonic cameras and have been pleased with both the results and the way the flash seamlessly fits into my mirrorless system. At under 3.5-inches high, the Nissin i40 is pocket sized and weighs less than 8 ounces. Its operation panel has two selector dials—function and power—to operate the flash: The function dial shows the mode you're in; the power indicator lets you adjust the power based on the mode used.
Although small, the i40 provides features you'd expect in a full-size flash, such as wireless TTL, high-speed sync up to 1/8000 sec, and an impressive (for its size) GN of 131. It includes two optical slave modes suitable for both TTL flash triggering and studio strobe triggering, features lacking in some camera manufacturers' speedlights. The i40's zoom head auto-adjusts to the lens setting and includes a built-in diffuser for covering a 16mm lens. The flash head rotates horizontally 180 degrees to the right and left and tilts up 90 degrees. A Sto-Fen-like flash diffuser is included to soften light output and reduce shadows. The i40 is powered by four AA batteries and has a metal hot shoe with a quick-release button that's sometimes not as quick to release as you might like.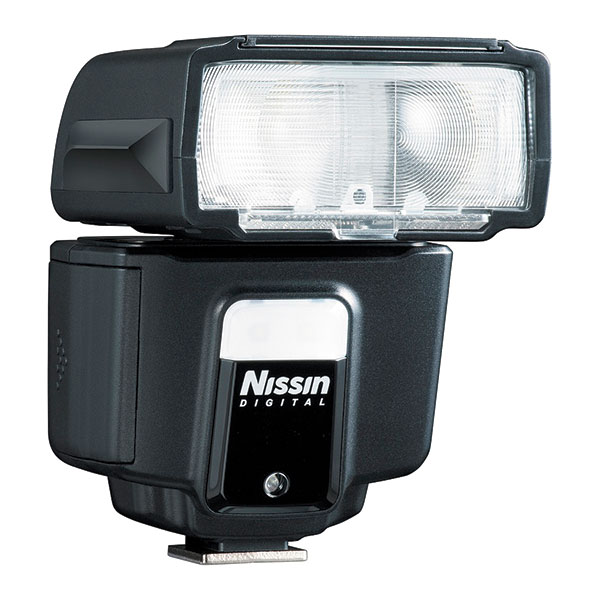 Making Books With Photoshop Actions
Our old friend Panos Efstathiadis created a set of Photoshop Actions that lets you add "book" effects to your images to help you promote products such as books or software apps. There are two groups of actions within the set: The first group is designed for less experienced users and lets you load images, hit play, and watch them turn into beautiful open books, booklets, brochures, standing and laying books, as well as a book stack. There are no size limitations of the original images you use but make sure to load an image of the correct aspect ratio (landscape, portrait) as indicated by each action. The second group lets you create your own template from scratch, adding graphics, text, and images, with the final result being an open book with both covers visible, a standing book, a laying book, a stack of books, or a software box. The price at today's exchange rate is about $13. There is a free version that contains one action and produces an open book. Unlike the full version that has no image size limitations, this version requires a 1024x768 image.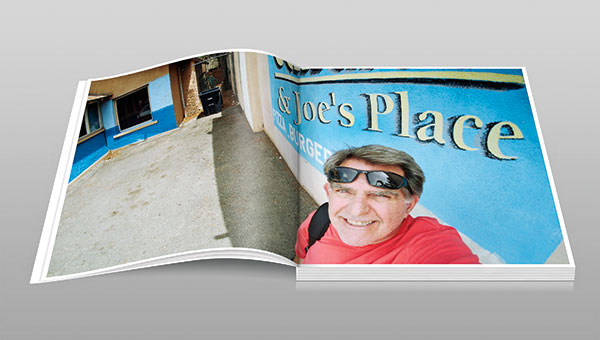 Camera Straps For Serious Outdoor Photographers
Peak Design is a company known for rugged products for outdoor and adventure photographers. Their new Slide strap ($50) is for shooters for whom the puny strap that comes in the camera box just won't do. It attaches to the tripod socket or strap lugs using the company's QR pad they call Anchor Links. The 1.75-inch strap can be worn cross body as is the current fashion or around your neck for traditionalists. It's adjustable from 37.5 to 52 inches using high-quality materials and components that are clearly aimed at the pro. I've always been a fan of hand straps and most manufacturers made them as accessories back in the film days but they seem to have disappeared in the digital age, except for a few from third parties. Peak Design's take is the Clutch ($30) hand strap that seems as nicely made as the camera makers' models and appears easier to adjust than others I've used.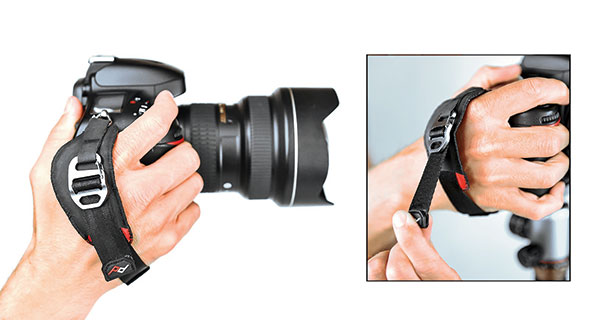 Analog Filter Bag For Digital Cameras
The availability of many digital filters has not changed the occasional need for analog filters, such as polarizers and, for some, infrared filters. MindShift Gear's Filter Nest is two bags in one: a padded, zippered pouch that protects delicate filters from dust and scratches and a removable insert that allows for compact packing. It's color-coded to fit eight round filters, including two variable ND filters, eliminating the need for keeping plastic cases in the bag. There's a front zippered pocket that holds a lens cleaning cloth. The case is belt-mountable and has a grab-handle with a side-release buckle, letting you hang it from a tripod for rapid filter changes. The Filter Nest costs $44.99 and is compatible with MindShift Gear's rotation180˚ Panorama and rotation180˚ Professional backpacks.
Stop Jerking My Cord Around
HDMI jacks on cameras are fragile devices and that's one reason I advise shooters not to use a Micro>HDMI (or Mini for that matter) adapter on their camera and then plug in a standard HDMI cable. This setup puts too much stress in the jack. Instead I suggest using a shorter Micro>HDMI cable connected to a standard cable but that doesn't mean you shouldn't be careful. One way to make sure those cables stay connected is with a JerkStopper Camera Support. It's not just for HDMI cables and works just as well for USB, FireWire, HDMI, or sync cables. It removes the stress and strain from the cable and provides an anchor point, allowing slack in the cord to prevent damage or dislodging. The JerkStopper Camera Support works with cable diameters from 3.5mm to 8.5mm. While it only costs $16.95, it can save you hundreds, if not thousands, of dollars in potential damage.
Joe Farace invites Shutterbug readers to visit his blogs, including "Saving the World, One Pixel at a Time" (www.joefaraceblogs.com) and "Mirrorless Photo Tips" (www.mirrorlessphototips.com), for new how-to posts Monday through Friday.
Creative Do: http://creativedo.co/doco
JerkStopper: www.jerkstopper.com
MindShift Gear: www.mindshiftgear.com

Minox USA (Nissin): www.minox.com/usa
PanosFx: www.panosfx.com
Peak Design: https://peakdesignltd.com
FEATURED VIDEO