GALLERIES
You are here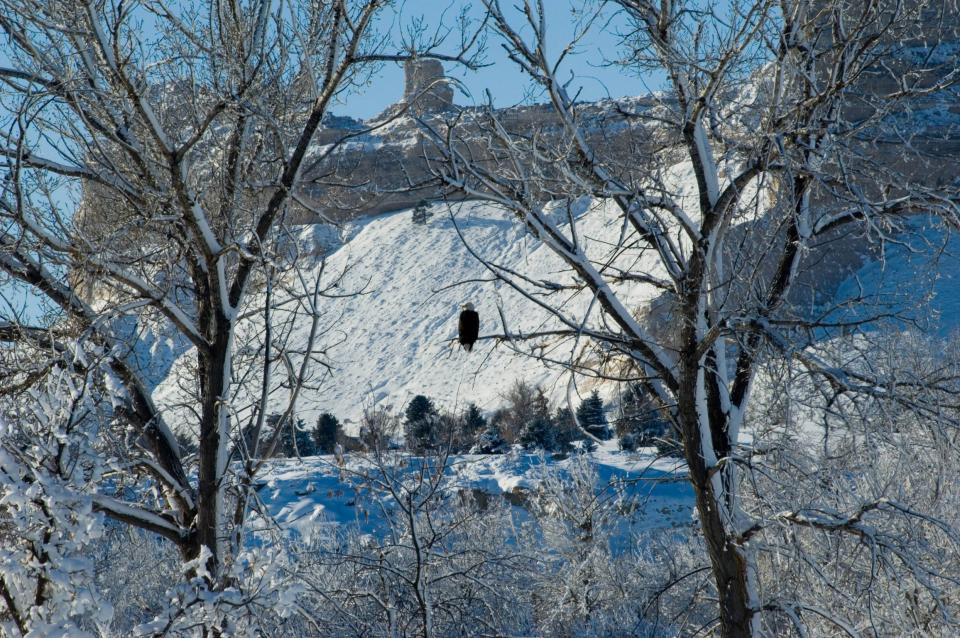 Camera - Nikon D2X
Lens - Nikkor AF 80-200mm 2.8 D
Photo Enhancement - Photoshop used to delete two wires at the bottom of the picture.
I started a search for photos at Riverside Park in Scottsbluff, Nebraska. The first thing I encountered was this Bald Eagle perched on a limb overlooking the North Platte River. The Scotts Bluff National Monument provided the background. Since the river is a gathering place for ducks and geese in addition to fish he was probably there to find a meal. I didn't want to spook him so I kept my distance. I waited for him to turn his head before I started shooting.
Gordon L. Rock

Bald Eagle in Winter
Views: 63
Dimensions: 2312x1536
Size: 1678kb