The 10 Best Vintage SLR Lenses to Use on DSLRs
Using a vintage SLR lens on a DSLR can be a fun and, occasionally, frustrating experience. (Not all the inexpensive glass you dig up on eBay is going to suit your needs.) To help you find that perfect analog match for your high-tech digital SLR, we've picked our ten favorite classic SLR lenses that will get you shooting timeless images with your DSLR right away. The best part of all? Many of these DSLR-friendly vintage lenses can be had for only a few hundred bucks.
While most vintage SLR lenses lack autofocus, and you may have to meter manually, our choices all cover the full-frame format on DSLRs and can capture images that have that magical vintage look. After your check out our 10 favorites (in no particular order) below, read our simple guide on how to mount vintage SLRs lenses on your DSLR and you'll be shooting with your classic glass in no time!
1. Pentax 85mm f/1.9 Super Takumar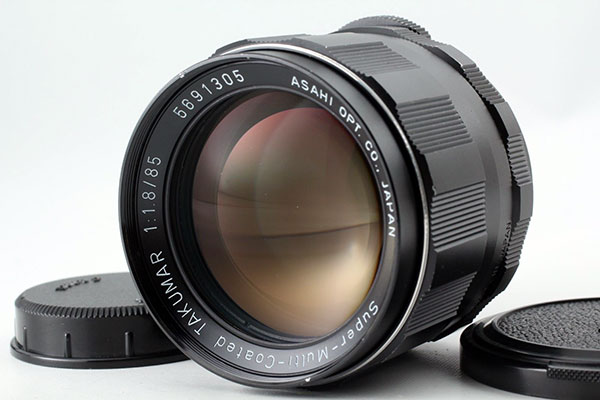 Acclaimed for its impressive sharpness even at its widest apertures, natural "rounded" rendition, and gorgeous bokeh, this fast 5-element, 4-group moderate telephoto in M42 screw mount was available in three versions. The earliest one stopped down to f/22, the other two to f/16, and the last one was Super-Multi-Coated and yields somewhat higher contrast. It was produced from 1962 to 1971. Its only downside: its 6-bladed diaphragm sometimes results in honeycomb-shaped highlights.
Price range: $200-300
Note: The 85mm f/1.9 Super Takumar was succeeded by the SMC Pentax 85mm f/1.8 in Pentax K-mount, an outstanding Super Multi Coated, 6-element, 6-group design with an 8-bladed diaphragm dating from the mid-70s. It is said to be even sharper with higher contrast than the 85mm f/1.9, particularly wide open and in backlit situations, but the Super-Takumar scores on its "somewhat smoother bokeh."
Price range: $300-450
2. Leica 60mm f/2.8 Macro-Elmarit R

Leica produced about 46,500 of these 6-element, 5-group gems for Leica R/Leicaflex SLRs in both 2-cam and 3-cam versions from 1970-2005! It focuses down to 1:2 or to 1:1 with optional 1:1 Leica R Adapter, has a 6-bladed diaphragm, and is renowned for its outstanding ability to capture exquisite detail at moderate apertures and its distinctive "artistic" rendition at its widest apertures. It's a great choice as a walk around lens on full-frame DSLRs, especially for those who want to shoot compelling close-ups, and it's long enough to make a fine portrait lens on full-frame or APS-C-format digital cameras. Its mechanical construction is superb, but its very precise focusing mechanism requires a 340-degree turn to get from infinity to its closest focusing distance of 9.4 inches.
Price range: $500-750.
3. MC Carl Zeiss Jena Pancolar 50mm f/1.8

Made in East Germany by what was then the DDR branch of Zeiss, this multicoated 6-element, 5-group screw mount (M42) lens is prized for its ability to capture excellent sharpness and fine detail, with a pleasant smoothness and natural rendition, especially at its widest apertures. It is also esteemed for its smooth transitions, beautiful bokeh and is widely used for portraiture. Produced from 1969 to 1990 in multicoated (marked MC) and non-multicoated it has a 6-bladed diaphragm, is well made and mechanically reliable, and focuses down to 13.8 inches, a big plus for close-ups.
Price range: MC version, $150-200; non-MC version $90-125
4. 75mm f/1.5 Carl Zeiss Jena Biotar

This legendary fast portrait lens uses a 6-element 4-group classic double Gauss design to achieve impressive sharpness in the canter of the field at maximum aperture and consistently high resolution across the frame at smaller apertures. A10-bladed diaphragm enhances its inherently gorgeous natural bokeh, and it focuses down to 31-1/2 inches for compelling close-ups. The earliest pre-WWII uncoated versions (1939) had straight manual diaphragms; later coated versions (up to 1960) had manual stop-down preset apertures. It's a top-drawer lens in terms of mechanical and optical quality, and it captures beautiful images but it's rather pricey. It was made in Exakta and M42 screw mount, and both can be mounted on Sony A, Pentax K, Nikon F, and Canon EF mount cameras with glass-less mechanical adapters.
Price range: $1,000-1,500
A less costly alternative: the Russian made 85mm f/1.5 Helios, said to be based on the same optical formula as the 75mm f/1.5 Biotar. It has attained cult status for its distinctive "swirly" bokeh, and it's pretty soft at its widest apertures, but performs quite well, with a pleasing rendition, when you stop it down a few stops. It was made from the '50s to the '90s in M42 mount and was more recently re-issued and can occasionally be found brand new in eBay.
Price range: $350-500
5. Minolta STF 135mm f/2.8 T45

This is the original Minolta Maxxum version of the unique 8-element, 6-group A-mount Sony 135mm f/2.8 STF (Smooth Trans Focus) full-frame, manual focus telephoto that is currently offered by Sony. Both incorporate a special apodization (APD) element that attenuates the light more at the edges than in the center, yielding a smoother transition between the in-focus and out-of-focus areas of the image. The result: Impressive sharpness combined with high quality "silky" bokeh effects. It's especially suitable for portrait and still life subjects because the A-mount Minolta STF 135mm is not a soft focus lens—it's a very sharp, lens with noticeably enhanced bokeh. The lens incorporates two separate diaphragms, a 9-bladed diaphragm controlled by the camera with the lens set to Auto (A) mode, and a rounded 10-bladed aperture ring controlled by the lens aperture ring when its set to manual settings T4.5 and T6.7. The f/number determines the depth of field and the T number determines the light transmission.
Price range: $600-1,000. The new Sony version is priced at $1,398.
6. 5.8cm (58mm) f/1.4 Nikkor-S Auto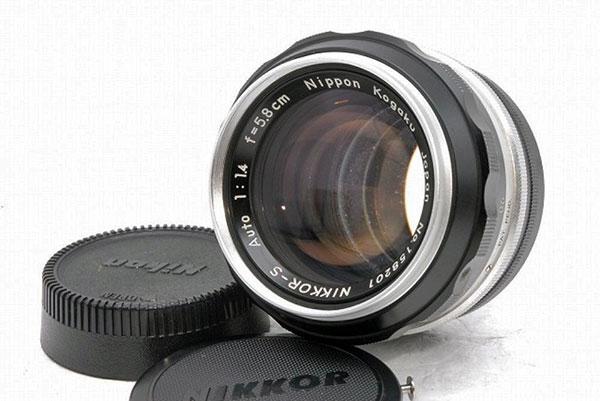 It's the first f/1.4 normal lens offered for the Nikon F that debuted in 1959, and it's claimed that the longer focal length was chosen because its longer back focus made it easier to design a fast normal that cleared the SLR's flipping mirror. However, it also has the advantage of providing a 1:1 (life-size) viewing image. A 7-element, 6-group Gauss design with a 6-bladed diaphragm, it was in production until 1962 when Nikon introduced its iconic 50mm f/1.4 Nikkor. The 58mm f/1.4 Nikkor is a lovely lens that's capable of capturing very sharp images at f/2.8 on down, has a wonderfully creamy bokeh at its widest apertures, and provide very pleasing rendition overall. It's a bit soft wide open, but its distinctive personality and rarity have made a cult collectible.
Nikon made about 40,000 of these beauties, and most have been upgraded to AI so they'll work on current Nikon DSLRs (Check before you buy!) However, it will work directly in non-AI form on the retro-style Nikon Df.
Price range: $150-300
Note: A new autofocus Nikon AF-S Nikkor 58mm f/1.4G (street price: $1,596.95 new) is currently available, and it's a fine performer, but it's based on an entirely different optical formula employing aspheric elements.
7. Minolta 100mm f/2.8 Variable Soft Focus AF

Introduced in 1994 this unique 7-element, 7-group fast medium telephoto prime was originally designed for Minolta Maxxum 35mm SLRs and now provides the ultimate in soft-focus flexibility for Sony A-mount DSLR shooters. Featuring a 5-pin electronic mount, it swiftly and precisely autofocuses on the intended subject and can be set to "0" to capture very sharp, hi-res images, and increasing levels of softness at its 1, 2, and 3 settings. Significantly, it lets you control how soft the image looks independently of the aperture, has apertures to f/32, and features a circular aperture that enhances its inherently smooth transitions and smooth, natural bokeh. It's acclaimed for its beautiful rendition at all apertures and soft-focus settings.
Price range: $350-600
8. Super Takumar 135mm f/2.5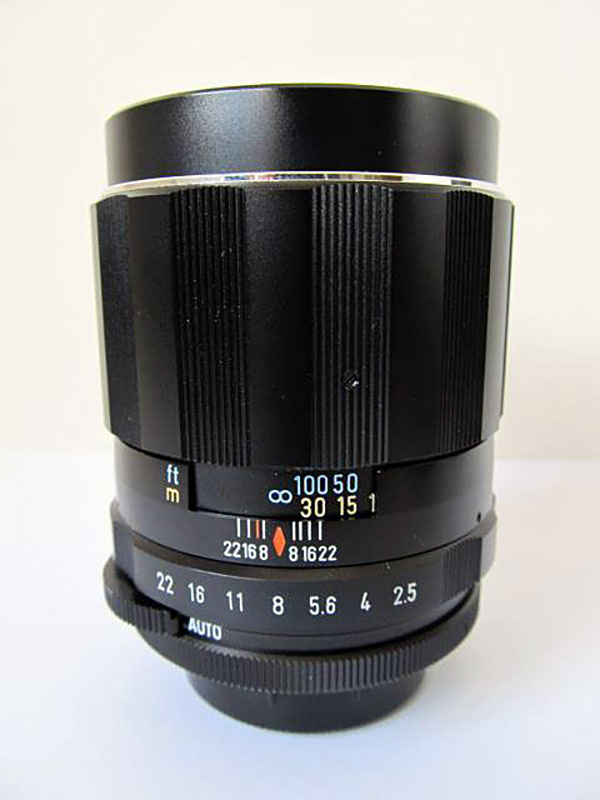 Asahi Optical Co. (Pentax) produced this beloved fast telephoto in M42 (Pentax screw) mount from 1968-1971, and the original, single coated, 5-element 4-group Super Takumar version is especially prized for its sharp natural rendition and gorgeous bokeh despite having a 6-bladed diaphragm. The same formula and construction were retained in the Super-Multi-Coated Takumar version of 1971, the only alteration being multi-coating, which helped control flare and slightly increased contrast. The third variant (Asahi product #43812), also multi-coated, employed a 6-element, 6-group optical design, and had an 8-bladed diaphragm, and this configuration was carried forth in the Pentax K-mount SMC Pentax 135mm f/2.5 of 1975-1985. Any of these manual focus lenses are superbly constructed, ideal for precise, depth-of-field control and isolating the subject, and deliver exceptional image quality. The later 6-element versions are sharper wide open, but the earlier 5-element versions are better for capturing "that vintage look."
Note: A budget priced 4-element, 4-group 135mm f/2.5 Takumar in K bayonet mount was offered, and it can be recognized as being the only K-mount version not marked SMC or Super-Multi-Coated. It's a nice lens, but not too sharp wide open.
Price range: $90-200 in M42 or K-bayonet mounts; Budget 4-element version, $50-75 in K-mount
9. Nikon 105mm f/2.5 Nikkor

Nikon's legendary fast medium telephoto portrait lens, the 105mm f/2.5 Nikkor, has been a favorite of Nikon lovers since 1954, when it was first offered in S-mount for Nikon rangefinder cameras. The first F-mount Nikkor P for SLRs, based on the original 5-element, 3-group design, debuted in 1959 and it remained in production until 1971. It's been based on a 5-element, 4-group formula with a 7-bladed diaphragm since 1971, was multicoated starting in 1973, and was offered in auto-indexing AI and AI-s mounts from 1977-2005—a total production run of 44 years! Any version of this optical classic is an outstanding picture taker noted for its crisp, detailed, natural looking images and pleasing bokeh at wide apertures. However, if you're a fan of vintage look portraits, go for an original non-multicoated 105mm f2.5 Nikkor P or P.C. Auto that's been converted to AI, have it converted yourself, or use it directly on a Nikon Df.
Price range: AI and AI-s versions, $150-250; non-AI $80-125
10. Carl Zeiss Jena 20mm f/4 Flektogon

This impressive 10-element, 6-group ultra-wide-angle prime in M42 (standard screw) mount was manufactured in East Germany (DDR) from 1963 to 1978. Remarkably, it performs on a par with its modern pro-caliber equivalents, delivering sharp, distortion-free images across the field over its entire aperture range down to f/22. It's single coated and has a 6-bladed diaphragm but it's not overly prone to flare or "beehive pattern" highlights. The 20mm Flektogon is admired for its compact size, pleasantly "rounded" rendition, and it focuses down to 6.3 inches (!) for compelling close-ups. Its construction quality and focusing smoothness are satisfactory rather than stellar, but this lens sure takes beautiful pictures when you mount it on a DSLR.
Price range: $200-400 in M42 screw mount; also available in Exakta/Topcon mount
FEATURED VIDEO