This Is Why the RIGHT Lighting Will CHANGE Your Portrait Photography Forever (VIDEO)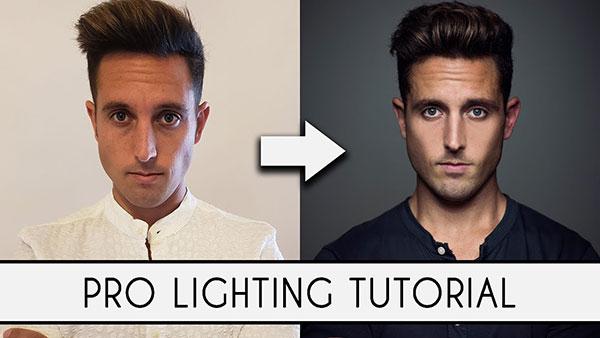 We all know that lighting can make or break a portrait photo. But you might not realize how crucial lighting really is to portrait photography until you watch the below video from Sawyer Hartman.
In the clip, Hartman shows you "how lighting can change your photography forever" while showcasing the power of Broncolor Siros 800 battery-powered lighting for portraits. For the tutorial, Hartman enlists the help of noted celebrity photographer Michael Muller to demonstrate how to properly light a portrait.
"This is my first ever artist spotlight tutorial where I get to go learn from one of the best in the business and share it with you," Hartman says before heading to the enormous Hubble Studio complex in Los Angeles to work with Muller on his portrait lighting tips.
"Now Michael Muller's photography career has spanned over 40 years and he has captured some of the most iconic images, whether you've seen them or not. From shooting top-notch celebrities to some of the biggest movie posters in history, this guy is an absolute professional. But more importantly, this guy understands lighting and what comes second nature to him could be career changing for someone like myself."
Watch the video below where Muller demonstrates three basic lighting set-ups that every photographer should know, using both studio lighting and when shooting in natural or available light. Then go visit Hartman's YouTube channel for more photography tips and inspiration. If you want to learn some post-processing portrait tips, watch this video with a cool Photoshop trick that will make your portraits pop with a 3D look.
LATEST VIDEO