Watch These Simple Tips on How to Take Great Boudoir Photos for Valentine's Day (VIDEO)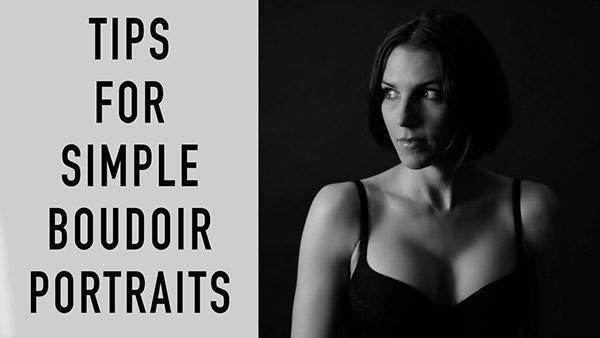 More and more photographers want to get into the growing boudoir photography market, but many don't know where to start. Perhaps most intimidating of all for some beginners is that because it's one of the most intimate forms of photography, boudoir can also be one of the most stressful.
Fear not, boudoir newbies: the below video from photographer Brittany Leigh, aka the SnapChick, seeks to demystify boudoir photography with some simple tips to get you started. Best of all, with Valentine's Day right around the corner, you might be able use this boudoir photography how-to advice right away.
"I know from comments and emails that there are many of you out there that would like to take boudoir photos of clients or loved ones or of yourselves, but you don't quite know where to start," Leigh says. "This type of photo can be somewhat intimidating, whether you are the photographer or the subject. So, this year for Valentine's Day, I kept it simple and in this video, I will share some of those simple photos and even some of my more elaborate projects to illustrate some of my tips on how to make a boudoir session successful and also how to minimize the stress."
Watch the video below and then go visit TheSnapChick's YouTube channel for more great photography tips and tricks on many different subjects and genres. Check out more of our boudoir tutorials and videos here.
FEATURED VIDEO