LensCoat Intros Portable and Lightweight TravelHood Lens Hood that Protects and Shades
LensCoat recently introduced the TravelHood, a portable, lightweight alternative to the rigid-style lens hood that came with your lens. The ribbed design allows users to fold the TravelHood nearly flat so it can be easily stored in your gear bag, backpack or suitcase. Crafted in the USA from lightweight water resistant material, the TravelHood prevents glare and lens flare and protects the lens from scratches, rain and dust.
The TravelHood attaches quickly and easily; the heavy duty Velcro and "no slip grip" material safely holds it in place. The TravelHood is lightweight, making it easy to use your lens in the field and it won't add too much weight to your gear bag. The LensCoat TravelHood is available in Black, Realtree Max4, Digital Camo, Forest Green Camo, and Realtree AP Snow to match your LensCoat lens cover.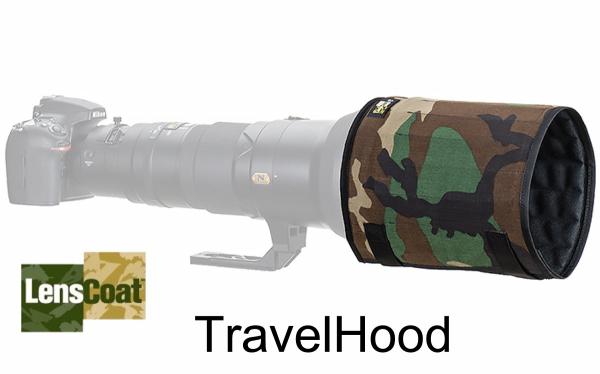 It is available in two sizes:
TravelHood large: designed for 400mm f/2.8, 600mm f/4, 800mm f/5.6 (weight: 9 ounces), $119.99.
TravelHood small: designed for 300mm f/2.8, 200-400mm f/4, 400 DO f/4, 500mm f/4 (weight: 7.2 ounces), $109.99.
More info on LensCoat's TravelHood here.
FEATURED VIDEO