Things Are Looking Up
Our Picture This! assignment this month was "Things Are Looking Up" and readers responded with a great variety of images with a skyward point of view. Many were architectural studies, and the fascinating compositions we received transformed the spaces in which we work, visit, and live. The abstraction engendered by taking a new point of view was certainly visually rewarding in all the entries we saw. It reminded us that some of the best images we can make are those that are made by looking anywhere but straight ahead, and we think when you look at the images below you'll agree.
Silo Staircase
Aloft
St. Peter's Cathedral Rotunda
High-Tension Wires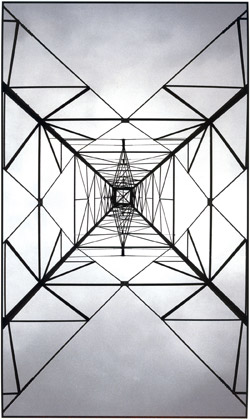 Market Street, San Francisco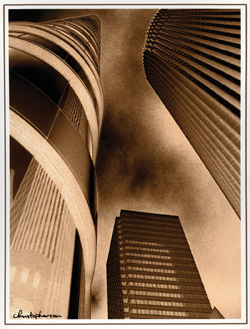 Marina Mall
Balloon Ride
Glass Reflections
Powers Building
Gateway To Infinity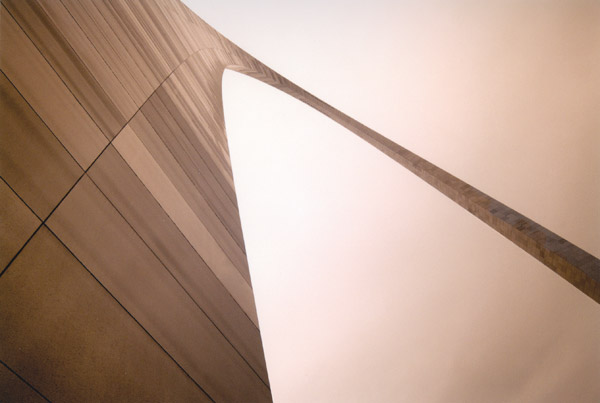 Detroit Institute Of Arts
Gold Bridge
Free-Form Sculpture
Old-Time Flyover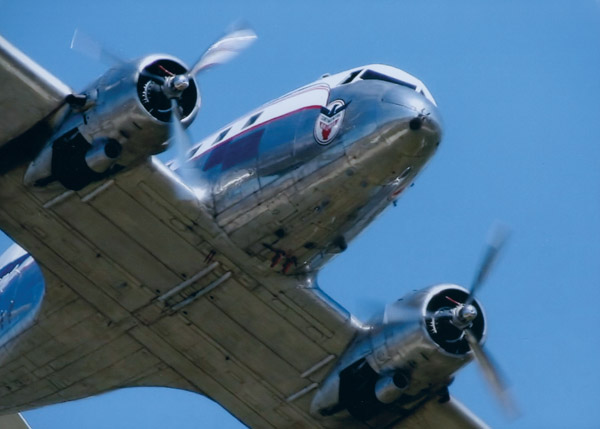 Staircase
Picture This! – Our Next Assignment
Stacking & Tele-Compression
Telephoto lenses do bring you closer to distant subjects, but they also offer an optical bonus; the effect known as "stacking," where distant subjects seem to sit atop one another and create a mostly 2D effect. Our Picture This! assignment this month is to use a telephoto lens and create images with "stacked" looks that contain multiple planes and subjects that are brought not only closer to you the photographer but look even closer together to each other in the frame. This photo shows the water towers of New York and was made with a Canon EOS 40D and an EF 28-135mm lens, which at 135mm gave an effective focal length of about 200mm.
Please Read This
It is important that you read and follow these guidelines. We need to follow this procedure because of the large volume of images we receive. If you have any questions, please e-mail us at: editorial@shutterbug.com.
1) Images sent to us cannot be returned. You retain complete copyright over the images, but do grant us permission to print your image(s) in the magazine and on our website, www.shutterbug.com.
2) Because images are not returned please send a quality print or duplicate transparency. We will not accept or view images on CD, ZIP, or any other electronic media.
3) Images will be selected on the basis of content and technical quality. Please mark your outer envelope with the topic of the month (for example, "Wide View").
4) Enclose a short caption with the image stating camera, lens, film and exposure, plus location. If you are submitting an image with a recognizable person we must have a model release or signed permission from that person to reproduce their image in the magazine and on the website.
5) Please submit no more than three photos for consideration (4x6 up to 81/2x11).
Send your image and information to:
Picture This! Shutterbug Magazine,
1415 Chaffee Dr., Suite #10, Titusville, FL 32780.
Deadline for submission: June 15, 2012.
Images will appear in our September 2012 issue.
Our next topic: Deep Depth Of Field
Deadline: July 15, 2012
Publication Date: October, 2012
Please note: We receive hundreds of submissions for Picture This! each month and want to be sure we properly identify each image we publish. Please be sure to attach your name and image information to the back of each submission.
Want to see images selected for past Picture This! assignments? Go to www.shutterbug.com and click on Picture This! in the "More Articles…" box on the homepage.
FEATURED VIDEO