These Were Shutterbug's Top 10 Most Popular Photography Stories of 2019
Another year has come and (almost) gone. And, once again, it's time for us to take a look back at the year that was on Shutterbug.com and pull together our most popular photography stories of 2019.
2019 was an interesting year in photography, to say the least. Posts that got the most traffic on Shutterbug.com ranged from practical tips on Lightroom and Photoshop; to how to shoot gorgeous swimsuit photos at the beach; and an explainer on why people think they look different in photographs than they do in the mirror.
That's a pretty wide range of subject matter. What really struck us though was that the level of interest in new cameras still seems to be quite high. This goes against what many photo industry pundits have been predicting as the rise of smartphones continue to eat into camera sales.
Along with several mirrorless camera stories making our top 10, our May 2019 review of the Nikon D3500 finished second overall, proving that DSLRs are definitely not dead. Shutterbug readers also went wild over our annual top 10 round-up of the best cameras and lenses of the year.
Check out our "most popular" list for 2019 below. To read a full story, click on the headline or image link. (To see Shutterbug's most popular stories of 2018, click here.)
#1 Here's Why You Look Different in Photographs than You Do in the Mirror

Photographer and model Sorelle Amore is an expert at getting people to look their best in photos. We've featured many of her tutorials with posing tips and tricks the pros use to shoot better portraits. (More…)
#2 Nikon D3500 DSLR Review: An Entry-Level Camera That's Not Just for Beginners

The Nikon D3500 is an ideal first DSLR for photographers wanting more than their smartphone can deliver. It's not just its affordable price—$446.95 with an 18-55mm kit lens as I write this—it has a 24.2MP imaging chip offering better performance than the tiny sensors found in phones. (More…)
#3 Pro Tip: You Really Only Need This ONE Tool in Lightroom to Edit Your Photos

Lightroom is a fantastic piece of software for editing and organizing your images. The only problem with it is that there's so much that this Adobe photography app can do, most photographers only end up using a small collection of its tools. (More…)
#4 These Are the 10 Best Cameras and Lenses of 2019: Shutterbug's Favorite Photo Gear of the Year

It's that time again when Shutterbug's editors and writers pick the best cameras and lenses of the year. In 2019, our favorite photo gear was all over the map, including everything from two premium compact cameras, to low-end and high-end mirrorless cameras, an entry-level DSLR, and something of an oddball street photography camera from Fujifilm that we loved shooting with, despite its intentional quirks. (More…)
#5 This B&W Photo that Makes You See Color Where There Is None Will Blow Your Mind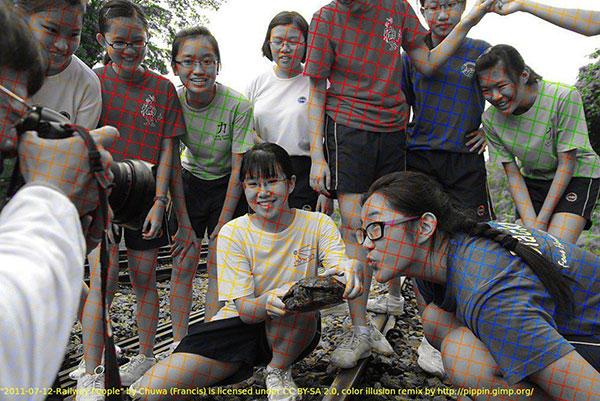 Look at the image in this post very closely. Are you seeing color? You're not alone, even though this is a black-and-white photograph that uses an optical illusion to make your mind see more color than is actually there. (More…)
#6 How to Shoot Gorgeous Swimsuit Photos at the Beach (VIDEO)

Summer is here, and the time is right for shooting swimsuit photos at the beach. But how do you elevate your swimwear photos from the merely good to the great? Well, of course, a great model always helps but even when shooting the most gorgeous and professional model out there, beach photos can get a little boring. (More…)
#7 Here Are 15 Images We Shot with the New Sony A6400 Mirrorless Camera: First Look Review

Shutterbug was at Sony's USA headquarters in San Diego, CA last week for the launch of the A6400 mirrorless camera, which features a 24.2MP APS-C Exmor image sensor and Sony's latest BIONZ X image processor. Sony claims that the A6400, which is designed for photo enthusiasts and those moving up from smartphone cameras, has "the world's fastest autofocus" at 0.02 seconds for AF acquisition. (More…)
#8 5 Reasons Why I Switched to Mirrorless Cameras...and Why You Might, Too

My DSLRs are on the shelf. Which is not saying they'll stay there, but for now, and however long "now" lasts, my kit is built around the Nikon Z7 and Z6 mirrorless cameras, two dedicated Z lenses—the 24-70mm f/4 S and 14-30mm f/4 S (my go-to lens from the moment I got it), the mount adapter FTZ (so I can use my DSLR Nikkor lenses on the Z cameras), and whichever DSLR lenses I decide to take along on my travels. (More…)
#9 Here Are 35 Camera Tricks that Will Get Your Photos Noticed! (VIDEO)

Photographers share millions of their images every day on social media. There are so many photos floating around on Instagram, Facebook and other sites, it may seem impossible to get your photos to stand out, so they get the "likes" they deserve. (More...)
#10 Here's the Secret to Erasing ANYTHING in Photoshop (VIDEO)

Over the years, we've taught you a few ways to remove distracting objects in images using Photoshop. But what do you do when there's something really complicated in an image you want to erase? (More…)
FEATURED VIDEO