Another Big Price Drop on 40MP Pentax 645D Brings Medium Format Under $4K
The Pentax 645D has just seen another major price drop. This 40-megapixel medium format digital camera, which retailed for around $10,000 when it launched in 2010, is now selling for $3999 (body only) from B&H Photo, Amazon, and other locations.
The 645D was replaced by the Pentax 645Z, which went on sale in June 2014 and retails for around $8,000. (The Pentax brand is owned by Ricoh Imaging.) While the 51.4MP 645Z added quite few new features, including more resolution, weather sealing, a tilting 3.2-inch LCD screen, and the ability to shoot full 1080p HD video – all of which are firsts for a medium-format camera – the 645D is no slouch itself.
The Pentax 645D features a 44 x 33-millimeter Kodak-designed CCD sensor that can capture JPG (8-bit depth) and Raw (14-bit depth) image files for excellent image quality. The 645D is compatible with all Pentax 645AF bayonet mount lenses and has an 11-point autofocus system, a 77-segment metering system, an all-glass trapezoid pentaprism viewfinder and a 3-inch LCD display.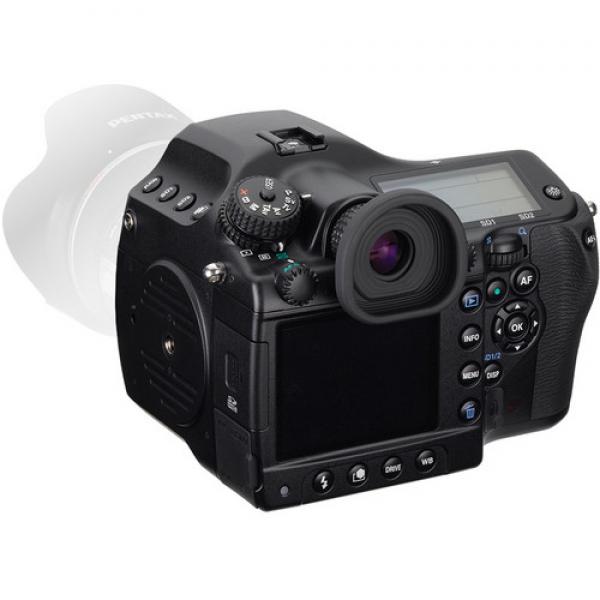 The 645D's 40MP medium format (44x33mm) CCD sensor offers a top resolution of 7264x5440 pixels, and can capture 14-Bit Raw files in Pentax PEF and Adobe DNG formats. Its fully weather sealed and coldproof camera body resists rain, snow, dust and other environmental hazards, making it suited for both studio and field use.
The 645D employs an 11-point, SAFOX IX+ autofocus system that features a light wavelength sensor for improved focus speed even in different lighting environments. More info on the Pentax 645D at B&H Photo. Read our review of the 645Z here.
(Via Photo Rumors)
FEATURED VIDEO