Student Union - Justin Solitrin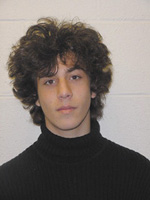 © 2001, Dr. Thomas Ritenbaum, All Rights Reserved
Council Rocks High School
Bucks County, Pennsylvania
The View
When we asked Justin, who this fall will begin his junior year at Council Rocks High School, where he's enrolled in the accelerated arts program, about influences on his photography, he told us he admires the work of Alexander Rodchenko, especially "his use of contrast in his black and white photographs." About Rodchenko's subject matter, Justin said, "I think he found art in a lot of things that are normally overlooked."
As for his own views, Justin said, "I like to be surprised by what I see. I like to photograph the unexpected and the unusual."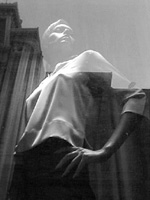 Photos © 2001, Justin Soitrin, All Rights Reserved

Do you know a student whose work deserves recognition?

If so, contact our editorial department by e-mail: editorial@shutterbug.net
or call (321) 269-3212.