Stocking Stuffers & More; A Happy Digital Holiday
"One of the nice things about Christmas is that you can make people forget the past with a present."—Anonymous
It was a dark and stormy night…(continued from last month). Western Digital (www.wdc.com) asked me to return my recalcitrant network drive to them and, after taking a look, declared it DOA. Every cloud has a silver lining as all of the files were ultimately recovered from the drive and saved onto a 250GB portable Western Digital My Passport for Mac drive. From there the files were copied onto a new 4TB My Book World Edition II network drive that offers double protection with two mirrored drives. It's also fast and performs well with the two computers connected through the router as well as my laptops that wirelessly access material stored on it. Keep in mind that this entire process took lots of time and could have been easily prevented if I'd had a good surge protector in place to protect the original network drive. My bad.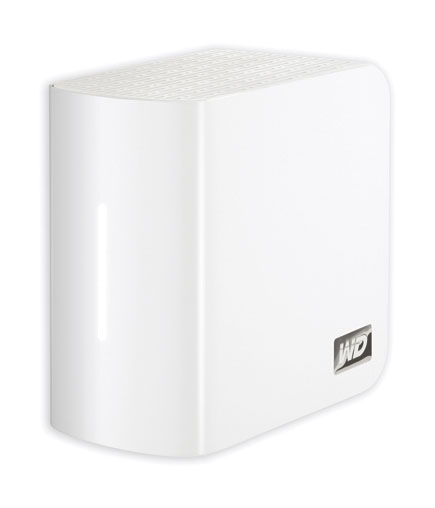 The Perfect Stocking Stuffer
The Gear Keeper (www.gearkeeper.com) Camera Retractor is an inexpensive ($19.99) tether that's available with either a touch-fastener strap mount or a snap clip mount to attach to any loop or strap. The tether is a good solution for hikers, cyclists, skiers, motorcyclists, mountain climbers, and anyone who schleps a point-and-shoot camera on their adventures. According to John Salentine, co-founder of Hammerhead Industries which manufactures Gear Keeper, "Gear Keeper systems were originally engineered for scuba diving so they were literally born out of a need to secure items in situations where your hands are otherwise occupied." The Camera Retractor is built to hold up to 9 oz, enough for most small digital cameras, and can extend up to 25" so you don't have to unhook it to snap a photo. Gear Keeper offers a complete line of tethering systems designed specifically for outdoor activities that are available on the company's website.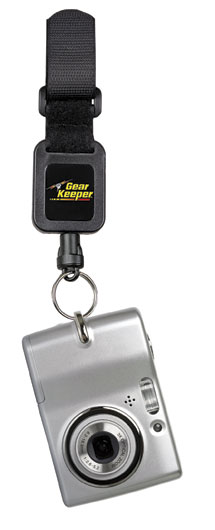 A Happy HDR Christmas
Oloneo's (www.oloneo.com) PhotoEngine offers control over light and exposure of HDR sequence images as if you were still behind the lens. It uses a real-time, 32-bit floating point per channel (96-bit per pixel), ultra-wide gamut, full resolution and nondestructive image-editing engine that, when combined with the suppression of color shifts and clipping, protects against loss of image data during the HDR process. Using a Lightroom-like user interface, it works with Raw or JPEG files to control settings of individual light sources, including white balance, brightness, temperature, tint, and color. Other features include auto-detection of ambient light and each light source's color temperature. You can set the white balance for each light source separately and independently as well as switch on and off light sources within an image. Oloneo's PhotoEngine is a Windows-only application and the company states that a Mac OS version is "not available at this time. The product runs with good performance on a dual-core Mac with Parallels Desktop 5." What's missing from that last sentence is that you need to have one program (Parallels Desktop) and another operating system (Windows) installed to make it work that way. It worked fine under Windows Vista and Apple's free Boot Camp on my Intel iMac.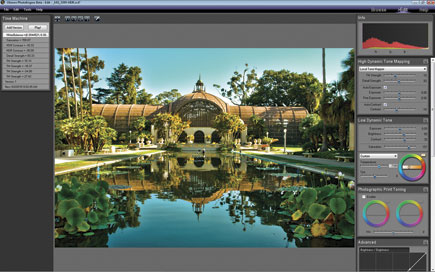 © 2010, Joe Farace, All Rights Reserved
Holy HDR, Batman
The subtitle of this month's Web Profiles column is "Have an HDR Christmas." You'll need software to produce such images, so here's another one: HDR Expose from Unified Color Technologies (www.unifiedcolor.com) is a Mac OS and Windows application that works in 32-bit floating point mode and automatically merges multiple exposures into one HDR image. The merging procedure has been expanded for extreme recovery of color data from JPEG or TIFF files. Ghosting, always a concern when merging images, is managed with three de-ghosting options: natural, sharp edge, and smooth edge. Once merged, you can adjust color, brightness, and contrast while maintaining full 32-bit workflow without tone mapping. In my testing, HDR Expose produced crisp, photo-realistic HDR images without halos or color shifts. It also contains refined parameters for extreme adjustments to veiling glare and dark noise reduction. New options include Ultimate halo reduction and LC Adjustment to control local contrast. The package includes a stand-alone application as well as export plug-ins for Adobe's Lightroom and Apple's Aperture and saves files using the Radiance .HDR format.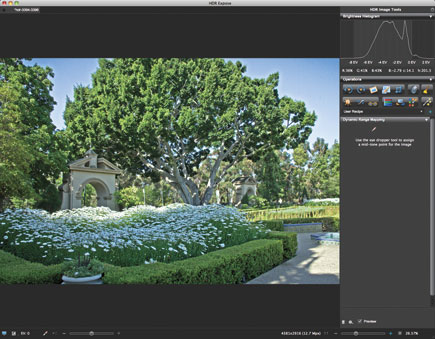 © 2010, Joe Farace, All Rights Reserved

LATEST VIDEO