Stacking & Tele-Compression
There are a couple of things about telephoto lenses that make them unique. First, and most obvious, is the ability to bring distant objects closer than working with a "normal" lens. Second, and the subject of this month's Picture This! assignment, is a visual effect known as "stacking," making subjects that sit at a distance from one another appear closer together, sometimes in an almost surreal way. We asked readers this month to send us examples of this effect, and responses ranged from nature to crowds to perhaps the most popular topic, architecture in urban centers. As you can see, there's more to working with long teles than at first meets the eye.
Surf Festival
USS Alabama
Slums Of Rio de Janeiro
Parisian Rooftops
Coit Tower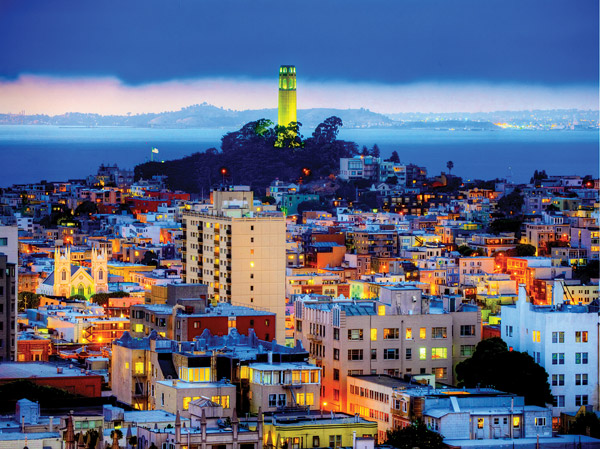 King Penguin Colony
Rooftop Designs
Vertical Steps
Macro Stacking
Kodiak Harbor
Fishing In Istanbul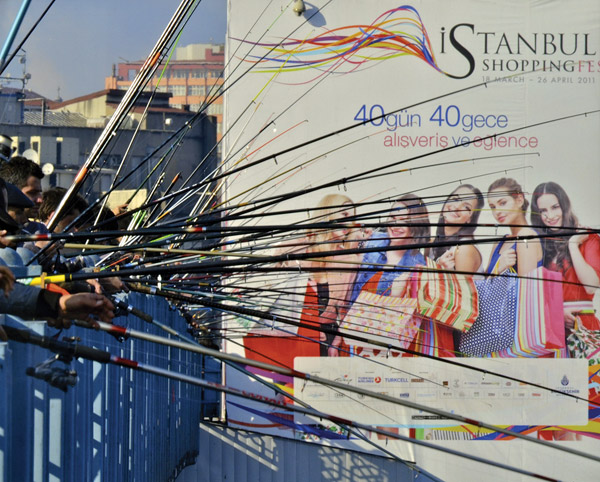 Picture This! – Our Next Assignment
In The Forest
With hiking season well upon us there are plenty of opportunities to photograph the wonders, light, and moods of the woods. We're looking for images that make you feel like you're standing next to a rushing stream or looking through the morning fog as the sun cuts through the haze.
Please Read This
It is important that you read and follow these guidelines. We need to follow this procedure because of the large volume of images we receive. If you have any questions, please e-mail us at: editorial@shutterbug.com.
1) Images sent to us cannot be returned. You retain complete copyright over the images, but do grant us permission to print your image(s) in the magazine and on our website, www.shutterbug.com.
2) Because images are not returned please send a quality print or duplicate transparency. We will not accept or view images on CD, ZIP, or any other electronic media.
3) Images will be selected on the basis of content and technical quality. Please mark your outer envelope with the topic of the month (for example, "Wide View").
4) Enclose a short caption with the image stating camera, lens, film and exposure, plus location. If you are submitting an image with a recognizable person we must have a model release or signed permission from that person to reproduce their image in the magazine and on the website.
5) Please submit no more than three photos for consideration (4x6 up to 81/2x11).
Send your image and information to:
Picture This! Shutterbug Magazine,
1415 Chaffee Dr., Suite #10, Titusville, FL 32780.
Deadline for submission: October 15, 2012.
Images will appear in our January 2013 issue.
Our next topic: Water Reflections
Deadline: November 15, 2012
Publication Date: February, 2013
Please note: We receive hundreds of submissions for Picture This! each month and want to be sure we properly identify each image we publish. Please put your name and all camera, exposure information on the back of the print or attached to slides when submitting. Also, please include your e-mail address in case we need to contact you.
Want to see images selected for past Picture This! assignments? Go to www.shutterbug.com and click on Picture This! in the "More Articles…" box on the homepage.
Please note: If you submit images with an enhancement through software beyond contrast, exposure, and simple saturation adjustments please indicate the software and "filter" used to attain that effect.—Editor
FEATURED VIDEO