GALLERIES
You are here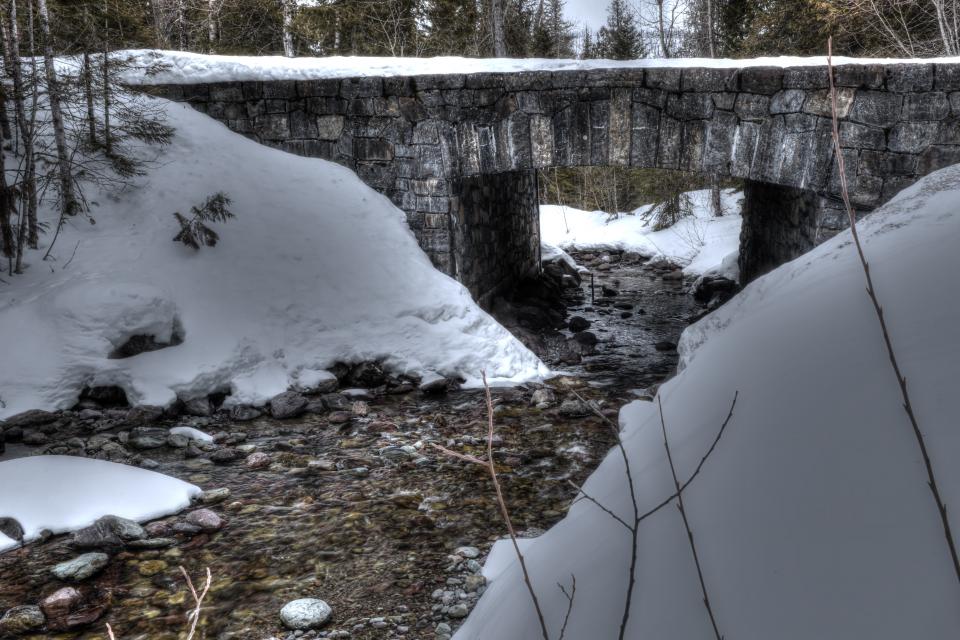 I'm taking a photo class and our assignment was Spring in the Flathead. A little problem though. Spring hasn't come to Northwest Montana yet.
The Snyder Creek Bridge is near the Lake McDonald Lodge in Glacier National Park. Still lots of snow on the ground. I had to get as close to the creek as possible without falling in. My tripod was jammed into the edge of the snow bank.
Nikon D-7100. Nikon AF-S 16-80. 1/10 sec. F-18 20 mm.
Edited with Photo Matrix Pro.

Snyder Creek Bridge
Photographer: Pete Sabin
Views: 18
Dimensions: 5169x3446
Size: 8366kb