SILVER Projects Professional Software Changes Color Images Into Artistic Black & Whites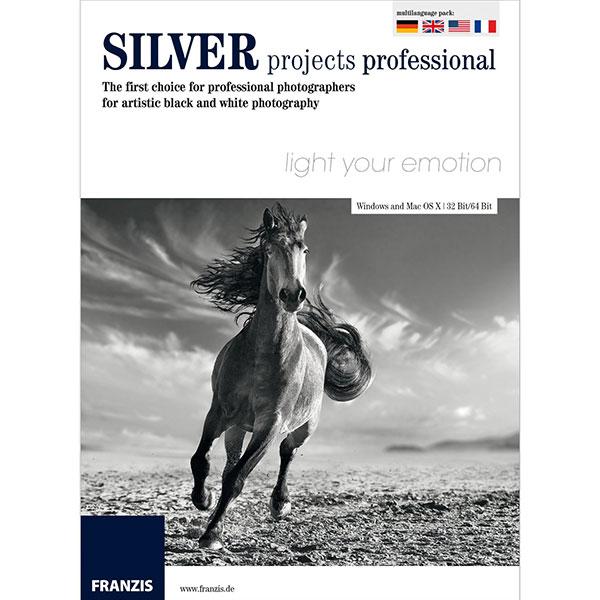 We've told you about software that converts color images to black-and-whites before, including Tonality Pro, and now here's another monohrome conversion program called SILVER projects professional. Featuring a variety of black-and-white tools including 73 presets, 60 "expert" filters, 37 pro film emulations (with a Grain Engine) and tonal value transformations, SILVER projects professional lets you create interesting results with 16-bit quality.
This program's structured working interface displays the presets on the left side and the expert filters on the right side. The film emulation allows users to intensify images and simulate a classic film look. The source image and the preview result are displayed in the freely scalable comparison view.
In SILVER projects professional, you can experiment with the Layer modes to create a wide variety of filter variations. Select a preset for portraits (such as Portrait soft skin) or create your own preset with the help of the expert filters. The filter presets themes include: landscape, portrait, architecture, surreal and more
. The expert filters include: de-noise, sharpen, brightness and shadow optimization and more. 
The textures and structures include: paper, cardboard, linen and fabric. 
The "classic" analogue color filters offer
 37 film emulations for historic films from Agfa, Kodak, Fuji, Ilford and others.

This program has an integrated Raw converter for nearly every Raw image format, cropping and subtitle functions, multi-core support for up to 32 processor cores, an 
interface for Adobe Lightroom 4/5 and a plugin for Adobe Photoshop CS6/CC, Elements 11 and other applications.
SILVER projects professional ($99) is compatible with Windows 8, 7, Vista and XP and Mac OS X 10.7.
More info on SILVER projects professional here.
FEATURED VIDEO