Shutterbug's 10 Favorite Cameras and Lenses of 2016
Now that 2016 is done and dusted, we've had a chance to look back at all the cameras and lenses we reviewed this past year and have chosen ten of our absolute favorites. No, the following is not intended as a wide-ranging round-up of the best photo gear of last year in every product category. For that you should read our comprehensive Top Products of the Year report we put together in collaboration with the Technical Image Press Association (TIPA).
The below Top Ten list simply includes the DSLRs, mirrorless and compact cameras, and lenses that Shutterbug's editors and writers most enjoyed shooting with in 2016. To read more about each selection, click on the headlines to see our complete reviews.
Here's to 2017 bringing us more great cameras and lenses!
1. Canon 1D X Mark II Full Frame DSLR
From the Conclusion to the Review:
Suffice to say, if you're looking for a fast, high-performance imaging machine that's reliable under the harshest conditions, and you have the means to afford it, the Canon 1D X Mark II is one of the best cameras in the elite professional class right now. if you're a working pro or an advanced amateur who wants a blazing-fast camera with unsurpassed performance for photographing action, and you have the means to afford it, you might as well lay down your cash and look no further. You won't be disappointed. (More…)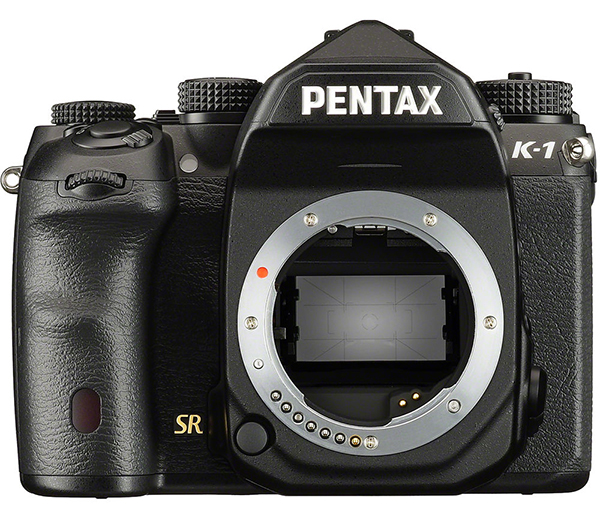 From the Conclusion to the Review:
At $1,796.95, the Pentax K-1 ain't cheap but it isn't $6500 (like the Nikon D5) either, and this Pentax camera clearly punches above its weight for the features and image quality it delivers. What's more, the K-1 is a camera that feels a lot smarter than the average full frame DSLR. We were constantly discovering features that showed this camera was not rushed to market but serious people and engineers took the time to ask pros what they wanted before adding some mode, dial or switch just for the heck of it. (More…)
From the Review:
The Nikon D500 is the "little sister" of the company's flagship D5 professional DSLR system. The prosumer/enthusiast-focused Nikon D500 is the long-awaited successor to both the D300, which was shipped in 2007, and the upgraded D300S from 2009. The new camera offers an APS-C-sized sensor with a little more than 20MP in resolution. (The D300/D300S had a 12.3MP chip.) The Nikon D500's pros include a very fast autofocus system; crisp and very high-resolution image results; excellent dynamic range; a fast high-speed burst mode; integrated Wi-Fi; a handy high-resolution swivel LCD (touch sensitive) and 4K video. (More…)
4. Sony A6300 Mirrorless Camera
From the Conclusion to the Review:
In our judgment, the overall quality of the images and videos we were able to capture with the Sony Alpha A6300 surpass those we achieved with any previous APS-C-format camera. Indeed, this camera will give current full-frame professional DSLRs a run for the money. If you don't care about 4K video and you don't shoot a lot of action subjects you could opt for the Sony Alpha A6000, a great camera for the money, and save about 400 bucks. But if you want the ultimate mirrorless APS-C camera in current production, take a close look at the awesome Sony Alpha A6300. (More…)
5. Fuji XPro2 Mirrorless Camera
From the Review:
Just like the Fujifilm X-Pro1, which was introduced in 2012, the new Fujifilm X-Pro2 mirrorless camera is based on an APS-C sensor, but it uses a completely new version of the "X-Trans CMOS" sensor and now offers 24 megapixels instead of 16MP. One new feature in the X-Pro2, aside from higher resolution, is the use of circuit lines based on copper instead of aluminum, which allows for a faster, more effective data throughput and is one reason why the signal-to-noise ratio of the X-Pro2 is improved even though the pixel density of the chip is higher. Our tests revealed excellent noise results at even high ISO speed settings. Other pros for the X-Pro2 include high-resolution images with brand-new X-Trans CMOS sensor; a fast autofocus system; a unique hybrid viewfinder system; and very nice color reproduction. (More…)
6. Fuji X-T2 Mirrorless Camera
From the Review:
The X-T2 is Fujifilm's second mirrorless camera with the new "X-Trans CMOS III" sensor, first seen in the company's top-of-the-line X-Pro2 model. The X-T2 offers 24 megapixels of resolution and is Fujifilm's first X-series camera that is able to record video in 4K resolution. Pros include a fast mirrorless camera design that captures high-quality images; high resolution, nice colors; numerous setup dials and function buttons for professional handling; splash-proof design; high-resolution viewfinder plus swivel LCD on the back; and integrated Wi-Fi system for remote control and data transfer. (More…)
7. Sony RX100 V Compact Camera
From the hands-on online Preview (see a full Review in our March 2017 print issue):
The biggest headline about the Sony RX100 V is that it can shoot at 24 frames per second, which is the world's fastest continuous shooting speed for a compact camera and faster than even the most expensive professional digital SLRs on the market. The RX100 V's hybrid autofocus (AF) system also boasts the world's fastest AF speed and the camera has the world's most AF points, with the Sony RX100 V acquiring focus in just 0.05 second. The camera also features 315 focus points covering approximately 65% of the frame. When shooting 24fps bursts you can capture images at the camera's full 20.1-megapixel resolution, with AF/AE tracking for up to 150 shots. (More…)
8. Tamron SP 150-600mm f/5-6.3 Di VC G2 Zoom Lens
From the Conclusion to the Review:
If you're looking for a powerful, do-everything super zoom for your Canon, Nikon or Sony A-Mount camera, Tamron's SP 150-600mm VC USD G2 is really worth your attention. Think about the various telephoto lenses in your arsenal that could be replaced with this one, versatile lens. The new Tamron 150-600mm G2 delivers superb performance; fine build quality, and the latest in optical and manufacturing technologies. And despite its power, it is relatively sleek and handholdable. Best yet, with a price of $1,399, it's a bargain to boot. (More…)
9. Sigma 20mm F1.4 DG HSM Art Prime Lens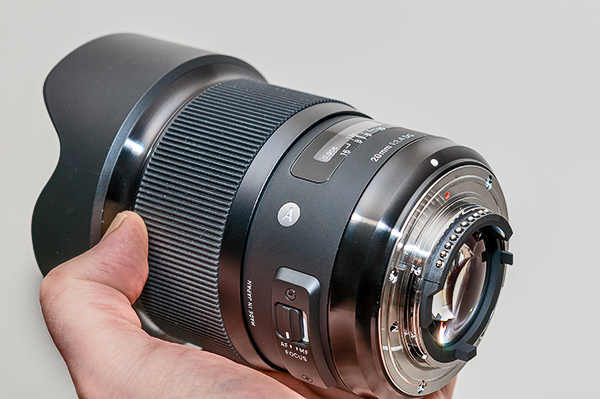 From the Conclusion to the Review:
The Sigma 20mm f/1.4 Art lens will not disappoint. However, keep in mind that this lens does perform best when stopped down. That aside, we made countless exposures wide open without first scrutinizing even one frame on my computer—and we were largely satisfied with the results. Indoors in dim lighting conditions, outdoors at dusk and at night, we never once wished for a tripod or flash knowing we could shoot wide open and capture the moment without resorting to outrageously high ISO settings. This lens showed its true colors every step of the way. (More…)
10. Phase One XF 100MP Medium Format Camera System
From the Review:
The Phase One XF 100MP is a medium format camera with extremely high sensor resolution. It is a modular concept comprised of the Phase One XF camera body, which was introduced in the summer of 2015, and the brand-new IQ3 100MP digital back. The body has a 90-degree prism viewfinder and includes a Schneider-Kreuznach 80mm LS f/2.8 lens. As expected, this does not come cheap: the total price for this kit is $48,990 USD, as of this writing, and is the most expensive camera system we've ever tested. It's also one of the highest quality camera systems we have ever tested. Pros include a medium format-sized sensor offering very high resolution; gorgeous, extremely detailed image results in test; extremely high dynamic range results; reliable and fast (for medium format) AF system; two touchscreens, three setup dials, and context-sensitive function buttons for easy setup. (More…)

LATEST VIDEO

SPONSORED VIDEO
Testing Tamron's SP 150-60mm G2 lens while capturing birds and alligators in Apalachicola, Florida.