This Rare, Sniper-Style Leica Camera Rifle Could Fetch $400,000 At Auction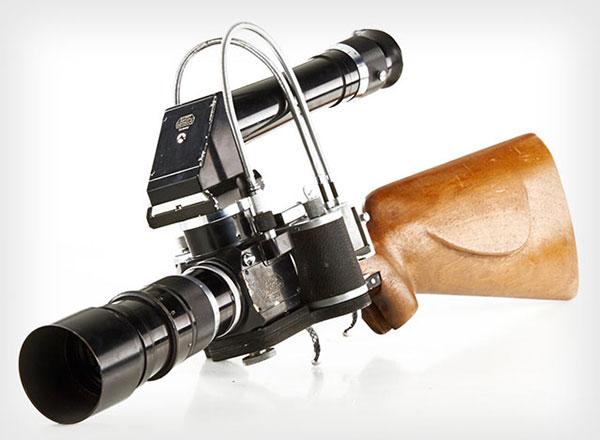 We've seen some strange-looking cameras before but this could be the strangest one yet. Called the New York Leica Gun Rifle, this prototype, sniper-style camera is expected to fetch up to $400,000 (€350,000) at the WestLicht photography auction later this month.
Bidding is slated to begin at €150,000 (~$170,000 USD) for the odd-looking camera/rifle, which has been described as "one of the rarest and most unusual Leitz accessories."
The New York Leica Gun Rifle, which includes a lens, dates back to around 1939 and the kit includes an "original and extremely rare" carrying case along with the following items, according to DIY Photography:
• Modified Wetzlar PLOOT mirror housing

• Special bayonet mount Wetzlar viewfinder engraved 'Ernst Leitz Wetzlar Germany' in condenser logo

• Chrome Leica Standard body with modified baseplate

• Telyt 4.5/20cm no.272854 with hood

• Hektor 4.5/13.5cm with hood in short focusing mount and matching red maker's box
WestLicht says the kit is "in beautiful and 100% condition" and is expected to sell in the $370,000-$400,000 price range.
More photos here and below.