For Photographer Jeremy Cowart, Social Media Is An Art, A Mission, And A Cause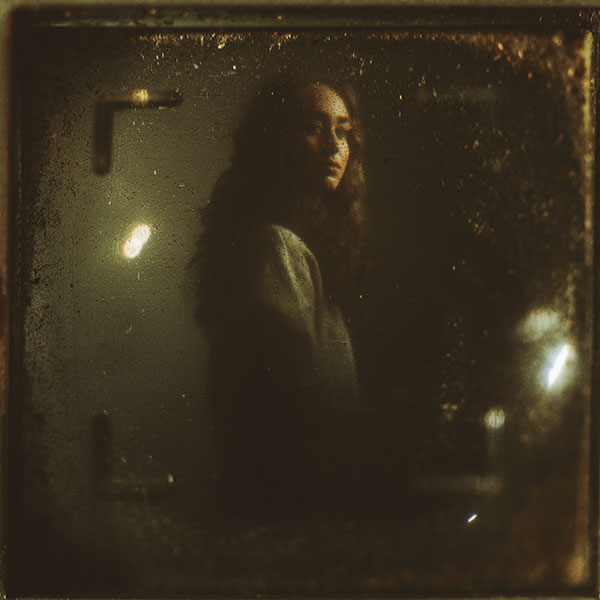 Just how influential is photographer Jeremy Cowart? Wi-Fi card manufacturer Eyefi recently named him the "most socially influential photographer" in the world. But for Cowart, the operative word is "social," even more so than "social media." His online efforts go well beyond using online sharing sites to simply promote his image and his work. He's out to change the world.
"All my community outreach programs are photography-related," Cowart says. "One example is Help-Portrait. Help-Portrait is a very simple idea I had in 2008, to give back to people in need through photography. We do photo shoots for them, and we even include makeovers and feed them. Then we print the pictures on the spot, so they leave with a portrait print of themselves."
Where some photographers, correctly, see social media as a form of "free" advertising, Cowart likens it more to social activism, especially through programs like Help-Portrait.
"We've heard all kinds of stories over the years as a result of our efforts. It's even helped people get jobs or provided a means to reconnect with relatives they haven't seen in years," he explains. "Essentially, it helps to give unfortunate people a feeling of self-worth and restore their self-image." Engaged in this project is a worldwide network of photographers, in over 70 countries and in every state in the Union.
"I just want to use my photography to do something bigger than building my portfolio and building my name. At the end of the day, my goal is not simply to be a well-known photographer. I don't find that very fulfilling. What fulfills me is to do things that are bigger than myself. I try to do as much of that as I can and I plan on doing more projects like that in the future."
Cowart, of course, has a professional side that keeps him busy outside of his social media and humanitarian efforts. As a portrait photographer, he captures celebrities and the music industry, including many pop icons. His clients range from commercial TV stations to magazines catering to pop culture, as well as music labels.
Social Media Pioneer
Long before Facebook, Twitter, Instagram, and everything else, Cowart was connecting with fellow creative people in real life and online.
"Back in the early 2000s, I started a group called the '615,'" Cowart recalls. "That was a huge community of web designers, because that's what I was involved in at the time. And then I started an e-mail list with all my friends. So I've always been a social herder, if you will. And when Twitter came about in 2006, I immediately got on board, which was long before anyone recognized its potential. And from there my social media involvement mushroomed. It's become a huge part of my career and everything I do now."
Cowart says he has his most followers on Google+, of all places, but his "most engaged audience" is on Twitter, with "substantial involvement on Facebook and Instagram as well."
But there's a limit to sharing. "I don't share photos of my clients until they're released. But once they release the image to me, I will share it." And regarding concerns over copyright, Cowart points out: "You can't not share your work. Once it's on the Internet, you have no control. I've stopped worrying about that."
New Outlets
Cowart, admittedly, spends quite a bit of time on social media. "There are some days when I tweet and post way too much. Lately I haven't been posting much at all because I've been focused on so many other things and I'm moving into a new photo studio. But I plan to hit the social media hard in the new year."
When asked how he finds time for work admist all this social connecting, he replies: "It's hard. I have to balance the two."
That said, he is constantly on the lookout for new social media, and there's one that he particularly recommends: Ello (www.ello.co, and note that's not.com, which would be a different website). The site promotes itself (in their words) as "a simple, beautiful, and ad-free social network created by a small group of artists and designers." The site was in Beta at this writing, accepting members by invitation.
Using Social Media To Your Advantage
Social consciousness aside, a photographer must still make a living from his craft. And toward that end, "social media is a must these days for a photographer," he observed. "You can get work through it; you can spread name recognition in so many ways. There are a lot of photographers getting work because of or through Instagram."
And how does one maximize return for the time spent on social media? "There's no specific method. You just have to be consistent and stay with it, and be yourself. Wear your heart on your sleeve; be funny and be engaging. There are all kinds of different ways that can come back to help you. For me, I have lots of sponsors, where I get gear and equipment that I love and use. I help those companies spread the word on those products. Today I landed a big job thanks to social media. There are all kinds of stories on how it can help photographers."
When asked to compare social media and promotional tools such as the Workbook and mailers, Cowart pointed out that "it's always good for an art director or client to have something tactile, that they can hold and look at. But more and more, that need and that desire are dwindling. Art directors are getting younger and younger and more social-media driven, so they're used to looking at things on their phones and computers."
We should also note that, while he uses social media to promote his work, Cowart does not use it to sell stock. However, he does sell prints online.
Returning to our opener on Cowart as the most influential social media photographer, I asked him how, exactly, was he influential.
"I don't really know," he replied modestly. "I was very surprised by that news. I just try to be relatable. I don't think that highly of myself. I try to stay humble. And just be a friend to people. Respond to people. I engage with my audience. I try to be honest about mistakes and failures along the way. I guess that whatever I'm doing in that regard seems to be working."
Jeremy Cowart is based in Nashville, Tennessee, working in his studio and on location with first assistant Andre Martinez. To see more of Cowart's work, visit www.jeremycowart.com. Be sure to check out the blog on his site. The blog is where you can download his insightful Photographer's Toolkit, where you'll find all the gear he uses and why. He also very recently launched a new project called See University, an online training platform (domain name to come). Cowart also offers a free iOS app called OKDOTHIS, a database where people can view and respond to each other's ideas.
Social Media Tips From Jeremy Cowart
"I encourage people to stop comparing themselves to everyone else online. That's a trap that most photographers can fall into, including myself. I've been there. Sometimes you have to take a break altogether. Like anything else. You have to establish your voice and your vision. And post as frequently as possible. Tell your story and try to be human, but also make sure your images are good."
FEATURED VIDEO