Our 5 Favorite Photo Gadgets & Gizmos: Stylish Studio Backdrops & Props
Savage Universal's Printed Background Papers: Printed Background Papers are available in 24 styles and colors. The patterns are continuous along the complete length of the roll and the backdrops are core wound for easy hanging. Printed Background Paper measures 53"x18' and are ideal for studio sessions, celebrations, photo booths and much more. Crafted from high-quality paper with a non-reflective surface. The paper density is 180 GSM, basis weight: 100 pounds, acid-free material with a core diameter: 2.125 inches (interior).
More info on Savage Universal's Printed Background Papers here.
(photo by Ryan Walsh)
Backdrop Outlet Children's Posing Props: Ideal for portraits of babies and young children, Backdrop Outlet offers a wide variety of photography props for all seasons and styles. Choices range from small boats (to gently pose a baby in) to wagons, trains, baskets, suitcases, stools, pillow covers, chairs, a gas pump, sleds, signs, banners and more—available in color choices for boys and girls. Prices vary per item.
More info on Backdrop Outlet Posing Props here.
MODRoto's Wedding Props: MODRoto offers a wide selection of decorative columns, pedestals and urns. Each piece is crafted from rotationally molded from 100 percent polyethylene and made to resemble textured stone columns from Greece and Italy. They are made to be lightweight for easy handling, travel and set-up as wedding (or event) decor. The plastic columns and pedestals are available in a variety of sizes, heights and styles with coordinating floral urns, balustrades and accessories.
More info on MODRoto's wedding props here.
Brick & Rock Style Backdrops: Crafted from durable 13-ounce matte finish vinyl and printed with CMYK (eco-solvent inks), these colorful backdrops feature a realistic brick or rock pattern. These easy to use backdrops are nearly wrinkle resistant, may be hung with clamps (or via the pole-pocket) and clean up with damp cloth. Choices include Orientation: landscape, portrait or square
Sizes: 24x24" up to 120x120"
Pole Pocket: optional
Color Choices:
Brick: red, green, blue, purple, teal, pink and brown
Stone: stacked stone, Euro brick, warm raggedy brick, autumn, white, paved stone, old asphalt, concrete/brick, indoor brick, pastel chevron, granite cobblestone, grunge alley, concrete, rugged white, sloppy, white brick, raggedy brick, rugged rock.
Prices start at $9.
More info on Bubblegum Backdrops here.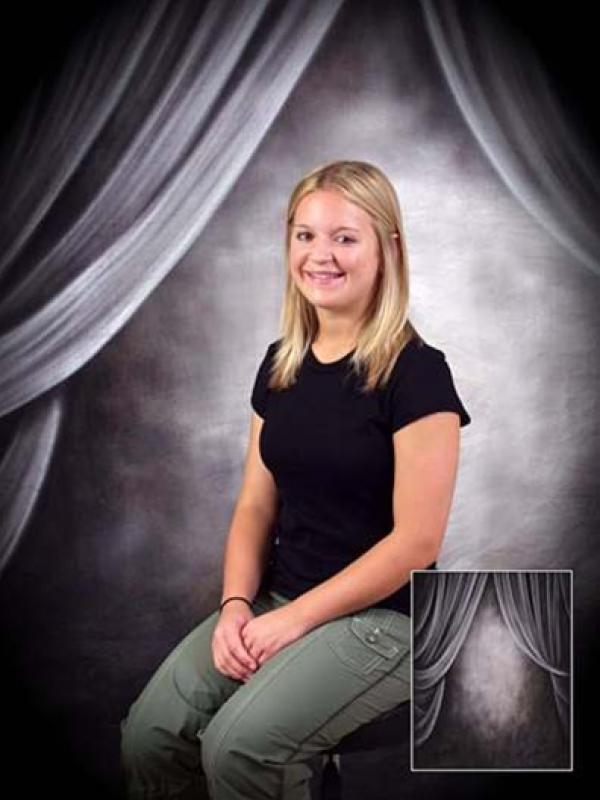 Owen's Originals Old Masters Backdrops: These backdrops are hand painted (not dyed) on quality muslin fabric to resemble the work of traditional "old master" painters. Available in your choice of colors and styles, sizes include 10x10 and 10x20. For an extra charge you may add a 3-inch rod pocket, clips or a 20x28-inch carry bag to your order. Prices start at $89.95.
More info on Owen's Originals backdrops here.
FEATURED VIDEO