The Olympus E-3; A Pro-Caliber 10Mp D-SLR
The new "flagship" of the Olympus E-System, the E-3 replaces the 5-megapixel E-1 introduced in 2003. This 10-megapixel model shares no components with its predecessor but a quick glance through the specifications may suggest that it's similar to the EVOLT E-510. In truth, the E-3 is more advanced in virtually every respect, boasting superior technology, an entirely new AF system, and additional high-end features. It's more desirable in other aspects, too, including more rugged construction and a fully articulated LCD screen that makes Live View far more practical.
There has been some debate about the E-3's "professional" designation. Some participants agree that it's a "pure professional" D-SLR as Olympus has suggested because of its tank-like construction, pro-style controls, and pro-oriented feature set. Others view the E-3 as a "prosumer" model like the Pentax K10D, Sony A700, Canon EOS 40D, and Nikon D300. (In truth, the D300 also qualifies as a pro camera by some definitions.) That's understandable because the E-3 is priced far below the Nikon and Canon pro series and it does not provide the same speed or the same resolution as the higher-end models from those companies. On the other hand, some working professionals have been using the E-1 for several years; the more sophisticated E-3 should appeal to a larger segment in this category.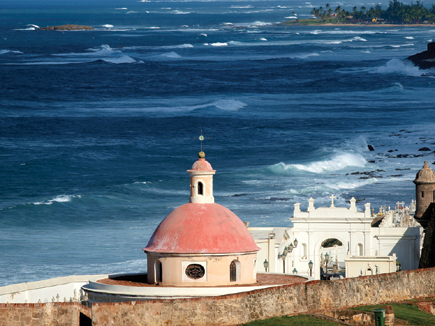 Although some exposure compensation was occasionally required, the E-3 produced beautiful JPEGs right out of the box. That is a benefit, since this pro-caliber camera includes many new or innovative features that can make for a steep learning curve. (Image made with the SWD 12-60mm zoom and a Hoya SMC PRO-1 polarizer.)
All Photos © 2007, Peter K. Burian, All Rights Reserved
Technology And Features
Smaller and lighter than average for the category, the E-3 exudes a professional look and feel. It gains size and heft with the optional HLD-4 vertical grip; this accessory includes a set of secondary controls and accepts two BLM-1 lithium ion or six AA batteries. The camera's magnesium-alloy frame is very rigid but lightweight. The body--as well as the grip and SWD-series lenses--are fully splashproof, capable of tolerating a thundershower, not merely a light drizzle. The E-3 is built for long-term use; the shutter mechanism has been tested for reliability during a minimum of 150,000 cycles. Olympus has employed a lot of sophisticated technology including a new 10-megapixel Live MOS sensor with faster data transfer capability and a larger "light capture area" at each pixel. The latter aspect should provide wider dynamic range and better image quality at high ISO.

Like the E-510, the E-3 employs a Supersonic Wave Drive motor to shift the sensor module for Image Stabilization, but benefits from a more sensitive gyro for shake detection. According to Olympus, this is "the world's most effective Image Stabilizer with shake compensation up to a remarkable five EV steps." Two IS modes are available, one for multipurpose use and the other strictly for panning. When the camera's Live View feature is on, the effects of the Image Stabilizer can be previewed with constant pressure on the IS button.
The improved stabilizer was very effective when the camera was handheld and even more impressive when braced against some firm support: the roof of a parked car in this case. That technique allowed me to make many sharp images at shutter speeds as long as 1 second at a 50mm equivalent focal length. (Image made at f/8 at ISO 800 using a 1 second shutter speed.)
Pros who have been shooting with an E-1 will appreciate the dramatic improvement in autofocus performance. Olympus has installed a faster and more effective AF system, including a sensor with 11 (not three) detection points. All are double cross-hatched for great reliability with any type of pattern. There's no need for an f/2.8 lens for optimal focus detection as with some other cameras. The E-3 is much faster than its predecessor in other respects, too, including the 5 fps (vs. 3 fps) Drive mode. Improved algorithms for the TruePic III engine plus a larger buffer (temporary data storage bank) allow for shooting 17 raw files or an "unlimited" number of JPEGs in a sequence.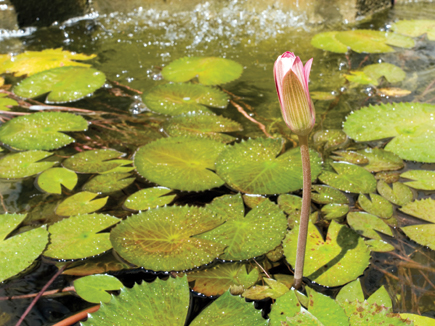 The 11-point AF system is great for quick shooting during a sports event or with any off-center subject. More importantly, the new system is very reliable. Particularly when used with one of the SWD-series lenses, it's also incredibly fast to acquire focus, making the E-3 highly competitive with other pro cameras in this respect. (Image made at ISO 200 with the SWD 12-60mm zoom and a Hoya SMC PRO-1 polarizer.)
Unlike any previous camera with a Four Thirds (17.3x13mm) size sensor, this one features an oversized viewfinder, with virtually 100 percent framing accuracy. The viewing screen is bright and contrasty, great for manual focusing. The 2.5" LCD monitor provides a crisp image with automatic brightness adjustment to suit the lighting conditions. A dual axle mechanism allows for 360Þ articulation: the LCD can be pulled out from the body and placed into just about any desired position. This should be standard on any with Live View since the moveable screen allows for shooting from ground level or over heads in a crowd, or at waist level for candid picture taking. A larger LCD--with even higher resolution--would be preferable.

A built-in flash is typically considered an amateur-oriented feature, but this amenity allows the E-3 to provide pro-caliber lighting. When the camera is used with the new FL-50R or FL-36R flash units, wireless off-camera TTL flash is possible without the need to buy a "commander" accessory. The built-in flash can trigger up to three groups of remote units, with four channels for each group. While taking photos of a model posing in various locations in Old San Juan, Puerto Rico, with two off-camera flash units, the process proved to be simple and quick.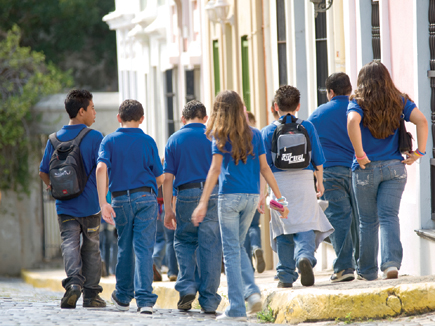 The E-3 responded virtually instantly to a touch of the shutter release button and provided very fast autofocus. That allowed me to capture just the right instant in candid picture taking, with nearly a 100 percent success ratio. (Image made at a 1/160 sec shutter speed at ISO 100 at a 340mm equivalent focal length with the SWD 50-200mm zoom.)
Since pros tend to shun a mode selector dial, that control has been omitted; the body includes many well marked buttons, a few with two distinct purposes. There's also a four-way thumb pad, two input dials, and a (customizable) Fn button for quick access to the user's favorite function. The menu includes a multitude of items but frequently used features can be quickly accessed from a submenu, found by pressing the OK button.

Evaluation: This is a remarkably solid, fast, and incredibly versatile 10-megapixel camera with some new or uncommon features. That makes a study of the instruction manual--and some experimentation--essential. This includes checking out items such as gradation control for wider dynamic range, the new external white balance sensor option, and the highlight or shadow spot meter for better exposures with ultra-bright or very dark-toned subjects.
| | |
| --- | --- |
| | |
| Wireless off-camera TTL flash can be very simple as illustrated by this photo, made with two remote FL-50R units, using the camera's Program mode. More advanced effects are possible when professional techniques are used for flash placement and exposure control. (This image was made using the SWD 12-60mm zoom.) | The E-3 includes numerous white balance options and overrides as well as a unique feature, a secondary external white balance sensor. When used--along with the appropriate white balance preset--this amenity can help to provide more accurate results under artificial lighting. (The Tungsten white balance preset and Double White Balance Sensor mode were used for this image, made at ISO 1600, handheld, at a 1¼8 sec exposure.) |
FEATURED VIDEO