Nikon Unveils AF-S Nikkor 105mm F/1.4E ED to Celebrate 100 Million Lens Milestone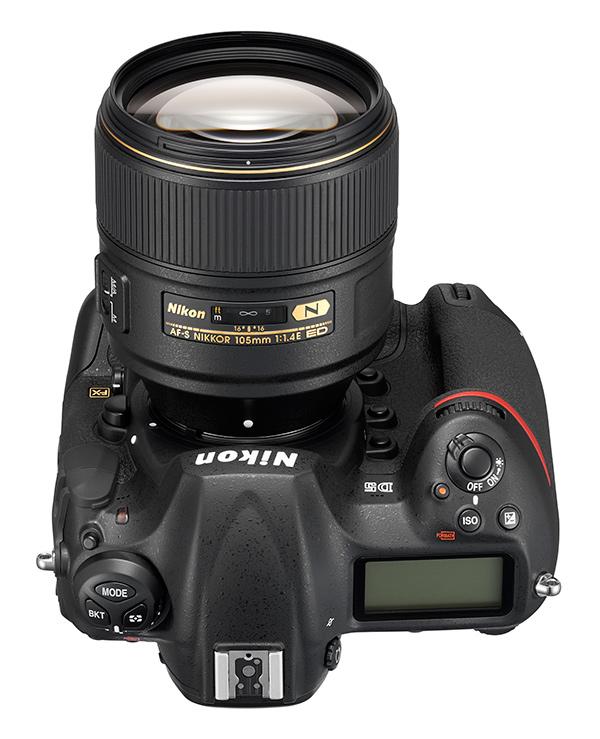 Nikon announced what is being called the world's fastest 105mm prime lens today: the AF-S Nikkor 105mm F/1.4E. Nikon's launch of the 105mm f/1.4 lens is timed to commemorate a particular achievement for the company, 100 million Nikkor lens units produced worldwide.
The new AF-S Nikkor 105mm f/1.4E ED is a fast, full-frame (FX-format), medium-telephoto prime lens. It's also the world's first to combine the 105mm focal length and the large f/1.4 aperture. This new Nikkor lens from Nikon is designed for professional and advanced enthusiast photographers, and suited for portraiture, "from in-studio fashion to a golden hour engagement session on the beach," as Nikon USA put it in today's announcement.
"These users will love the precise sharpness from this fantastic glass, which provides a flattering compression to subjects with a sensational, sultry bokeh," Nikon USA said. "Sharp rendering is attained for shooting distant subjects throughout the aperture range – from maximum aperture to being stopped down by several stops. Gradual alteration from the focal plane helps render subjects in high-fidelity with a natural depth, giving colorful portraits and landscapes that little bit of extra 'pop' to help create a truly distinct image. "
Check out some stunning sample images shot with the new Nikkor 105mm F/1.4E here.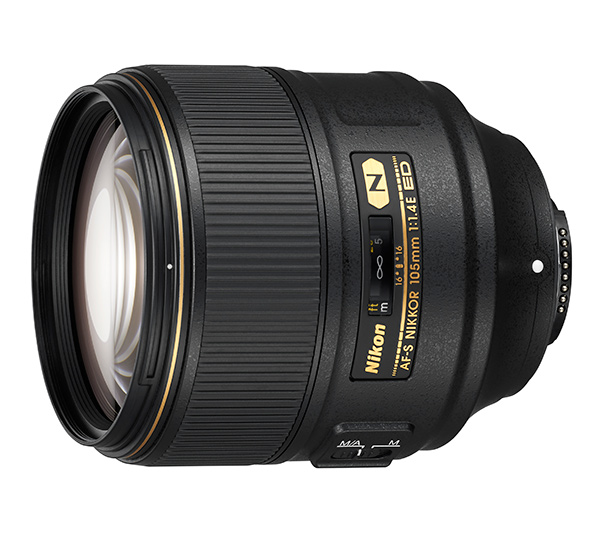 The AF-S Nikkor 105mm f/1.4 is also designed for low-light photography, thanks to its large maximum aperture, which allows photographers to shoot at fast shutter speeds. The new lens is also designed to reproduce point light sources without sagittal coma flare, including on the edges of the frame.
The Nikkor 105mm f/1.4 features Nikon's electromagnetic aperture control technology which is designed to produce consistent exposures, even during high speed continuous shooting. The lens is sealed and gasketed to prevent dust and moisture from seeping in. Additional Fluorine coatings are used on the front and rear elements so that smudges, dirt or moisture can be removed more easily. Inside the lens, the optical formula consists of 14 elements in nine groups, which include three ED glass elements. A 9-blade diaphragm helps to create a circular out of focus area. The lens also features Nikon's Nano Crystal Coat technology to reduce ghosting and flare.
The new AF-S Nikkor 105mm f/1.4E ED joins other Nikkor f/1.4 lenses in the Gold Ring Series, which include only premium primes with Nano Crystal Coat and pro-grade build quality. These other lenses include the AF-S Nikkor 24mm f/1.4G, AF-S Nikkor 35mm f/1.4G, AF-S Nikkor 58mm f/1.4G, AF-S Nikkor 85mm f/1.4G.
The AF-S Nikkor 105MM f/1.4E ED goes one sale in late August 2016 for a suggested retail price of $2,199.95.