Magical Monochrome Manipulations; It's All Black And White To Me Page 2
Kim's Black-And-White Actions
Kim Miller (http://shop.kmillerphotographs.com/actions) offers several sets of Photoshop Actions, including the intriguingly named Light Leak as well as a set of nine Monochrome Actions that Miller modestly states are "a pretty basic set of actions meant mostly for beginners," although there are a couple that are "more complicated" in the set. Here's the good news: all of these nice action sets are really easy to use and work with Photoshop 7.0 and later, although the Light Leak Action set is only compatible with CS2 and later. Miller suggests that you read the detailed information about each set on the website before making a purchase. For $10, you can't beat the price of that Monochrome set.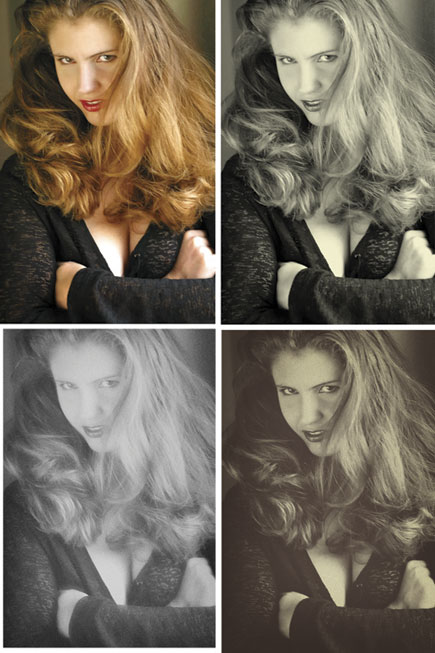 Vintage Photo Action
Turning a digital image into an old photo will no longer be a time-consuming process if you use PanosFX's (www.panosfx.com) Vintage Photo Photoshop Actions. The section begins by using adjustment layers for optimum black-and-white conversion and is literally an image aging tool kit that contains an array of realistic borders, edges, and stain tools that do the trick in seconds. The actions are customizable and let you choose from three different borders, use any one of four different edge effects, or apply up to nine different stain/erosion actions. You can even apply a bent photo effect. These are "smart" actions that let you apply the same effects more than once and use layer masks for more precise editing. At today's conversion rates, the price of the Vintage Photo Actions is just $17.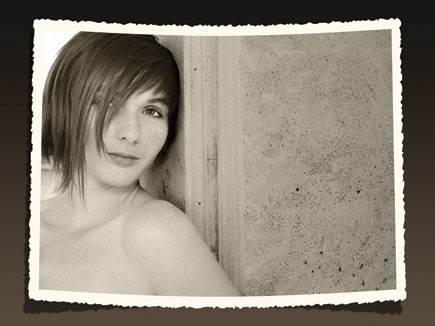 Digital Silver Prints
Yup, you got it. Traditional silver-based prints made from your digital image files are available from Digital Silver Imaging (www.digitalsilverimaging.com) and with an 8x10 price of $35 won't make a dent in your piggy bank. Located in the Boston area, the company's process exposes classic light-sensitive black-and-white silver gelatin papers using a Durst laser enlarger and then processes the print using traditional wet darkroom chemistry, which results in archival prints with no color variance or reflections caused by ink pigments. Digital Silver Imaging also produces inexpensive RC (that's Resin Coated for you totally digital folks) prints with 8x10s costing just $4.59. One of the services they offer that I really liked is production of competition prints for PPA, WPPI, or camera club print judging with a mounted 16x20 print priced at $150.

LATEST VIDEO