Lenses; Optical Trends And Options Page 2
In the realms of more general application, the new Zeiss 1,4/35 Distagon in (manual focus) Nikon and Canon mounts makes for a much easier-to-focus general-purpose wide angle. Whether you are focusing manually or using autofocus, wides are harder to focus on a reflex than standard or tele lenses, and an f/1.4 makes life easier. Or, of course, switch to a rangefinder…
Zeiss sample picture taken with 1,4/35 Distagon at full aperture: note the bokeh.
Canon had a new EF 8-15mm f/4L Fisheye USM zoom: an unusual and highly specialized lens, offering the choice of circular image or full diagonal on 24x36mm format. Canon's big, fast tele lenses (300mm f/2.8, 400mm f/2.8) have been made smaller and lighter through the use of exotic materials, including extra fluorite elements and magnesium alloys. Shaving as much as a kilogram (over 2 lbs) off the weight of these big lenses will be welcomed with glad cries by anyone who has to use them handheld for any length of time, such as sports photographers.

Other introductions, which we have room only to mention briefly, included a rare general-application prime lens, Pentax's 35mm f/2.4, Tokina's new ATX 16-28mm f/2.8 with full-frame coverage for both Canon and Nikon, and Tamron's SP AF70-300mm F/4-5.6 Di VC USD in Nikon mount only. Tamron also announced aberration correction Camera Raw software as plug-ins for Adobe's Photoshop and Lightroom. These will be available for Di and Di II lenses. It is surprising that such software is not released as a matter of course with more high-end lenses.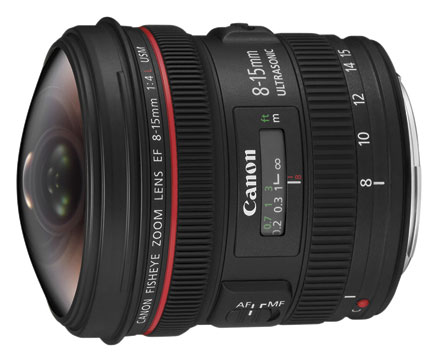 Canon fisheye zoom, 8-15mm f/4.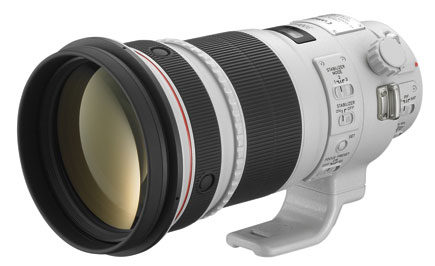 Canon 300mm f/2.8: smaller, lighter, contrastier.
Canon 400mm f/2.8: smaller, contrastier, and a LOT lighter.
Although it's not exactly a lens, it will always be found in one, which is why the new Sinar shutter is a good place to finish. Anyone who remembers the giant Sinar shutters of old will hardly believe this one. It's size 0 only (increasingly the standard size for view camera lenses) and it's not a lot bigger than an old mechanical Compur or Copal. Both shutter speed and aperture are controlled remotely (there are no controls on the shutter body), and it makes view camera lenses significantly easier to use: no more peering behind compendium lens hoods at tiny, closely-spaced numbers and trying to manipulate minute and easily-bent control levers. Not only is it available with new lenses: it can also be retrofitted to any lens that can be put into a size 0 shutter.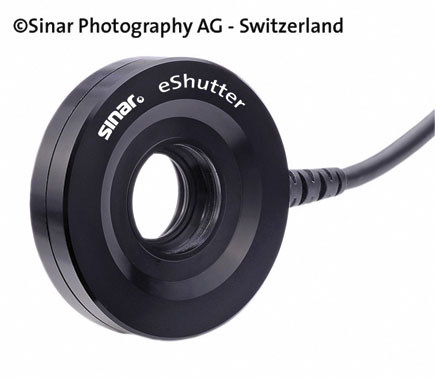 Sinar eShutter: one per lens.
© Sinar Photography AG - Switzerland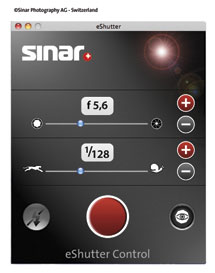 Sinar eShutter controller: just plug in any shutter. Note the pictograms for fast and slow shutter speeds: a greyhound and a snail.
© Sinar Photography AG - Switzerland
Manufacturers/Distributors
Bron Imaging Group (Sinar): www.bronimaging.com
Canon: www.canon.com
HP Marketing Corp.: www.hpmarketingcorp.com
Kowa: www.kowa-usa.com
Pentax: www.pentax.com
Rodenstock: www.rodenstock-foto.de; distributed by HP Marketing Corp.
Schneider-Kreuznach: www.schneiderkreuznach.com; distributed by Schneider Optics
Schneider Optics: www.schneideroptics.com
Tamron: www.tamron.com
THK Photo Products, Inc.: www.thkphoto.com
Tokina: www.tokinalens.com; distributed by THK Photo Products, Inc.
Zeiss: www.zeiss.de