Leica Q2 Monochrom Camera Review
Leica just announced the full frame Leica Q2 Monochrom, a black-and-white-only version of the popular Leica Q2. Shutterbug was able to borrow an early sample before the announcement and we put her through the paces. Sporting the same sharp Summilux 28mm f/1.7 ASPH non-interchangeable lens and a modified version of the 47.3-megapixel CMOS sensor, the new Leica Q2 Monochrom wears covert dress without the famous red Leica circle logo and has a new maximum ISO 100,000.
What's new about the Leica Q2 Monochrom?
Featuring the same classic rangefinder styling that Leica owners love, the new Leica Q2 Monochrom has a modified, monochrome-only version of the 47.3-megapixel full frame CMOS sensor that is found in the Leica Q2. In this incarnation the sensor uses newly designed microlenses and does not have a low-pass (IR-cutoff) filter.
The base ISO is now 100 (instead of 50) and the maximum is 100,000. Also, the familiar red, circular Leica logo has vanished to enhance the covert trappings. Product is available for order now from Leica dealers and Leica Boutiques, and the price is anticipated to be $5,995.
As you can see, the Leica Q2 Monochrom shares almost everything with the Leica Q2. Instead of repeating the same information, we refer you to our in-depth review of the Leica Q2 which can be found here. Additionally, you will find several example images that we shot with the Leica Q2 Monochrom below.

Leica Q2 Monochrom Features
• Fixed 28mm prime lens Summilux 28mm f/1.7 ASPH
• Lens Design 11 elements in 9 groups, 3 aspherical elements
• Newly modified monochrome 47.3-megapixel full frame CMOS sensor
• No low-pass filter
• Wide dynamic range
• High-resolution touchscreen
• Image Stabilization: Optical compensation system for photo and video recordings
• Digital Teleconverter 28mm, 35mm, 50mm, 75mm
• Leica Maestro processor
• JPEG plus DNG file format recording
• Color Toning: Sepia, Blue, Selenium (Off/Low/High)
• 4K video
• Stereo microphone
• IP52-level* protection from dust and water splashes
• High resolution OLED electronic viewfinder (3.68 megapixels)
• Fast Autofocus (0.15 sec)
• Base ISO 100 to a maximum of ISO 100,000
• 60s to 1/2000s (1s to 1/40000s with electronic shutter)
• Built-in Wi-Fi and Leica FOTOS compatibility
• Bluetooth LE for easy pairing and connection
• Dimensions 5.12×3.15×3.62 inches (130×80×91.9 mm)
• Weight approx. 25.3 oz.(734g) with battery
• Power supply Leica BP-SCL4 lithium ion battery, 7.2 V DC, 1860 mAh
• Made in Germany
• Price: $5995
*For complete explanation of exactly what the IP numbers mean, read this article).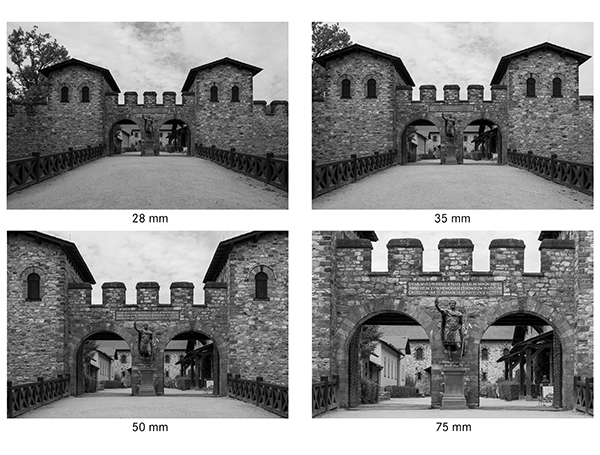 Conclusion
The Leica Q2 Monochrom is an outstanding camera, as is her sister model the original Leica Q2. The combination of a fast, wideangle, superlative 28mm f/1.7 lens and a high-res 47.3-megapixel sensor—all optimized for monochrome photography—creates an incredible product that any photographer would love to own.
If monochrome excites you but you prefer interchangeable lenses, you can read our review of another Leica black-and-white-only digital camera, the Leica M10 Monochrom, here.
Some may question the value of a camera that doesn't take color pictures. If you need someone to explain the lure of black-and-white photography, you'll probably never understand it. That's not meant to insult or incite. Like a sunset, you find monochrome beautiful and intriguing or you don't. For the legions of us who grew up shooting black-and-white film, telling a story without color has become second nature. Does that help us be better photographers overall? I think so, but then again I admit my bias.
—Jon Sienkiewicz
(As an Amazon Associate, Shutterbug earns from qualifying purchases linked in this story.)