Inkjet Paper Options; A Sampler Of Media For Pigment-Ink Printers Page 2
Moab
Moab has been a popular option for fine art printing with their Entrada Rag papers, and affordable Kokopelli photo papers. Recently, Moab was acquired by Legion Paper and has undergone change. Kokopelli is gone and has been replaced by the Lasal line-up. I printed with both Lasal Matte and Lasal Gloss. Both papers are very affordable options (the Matte paper sells for less than $1 per sheet). Gloss is a 270gsm paper with a smooth surface that is very similar to Epson's Premium Glossy. With a bright white finish, the paper is a good option for portrait, landscape, or black and white printing. The Matte paper is double-sided with a bright white finish and a surface that is similar to Epson's Enhanced Matte--smooth with a good D-max of 1.44. I had very mixed results with the profiles for the Lasal Matte. On black and white prints, there was significant stepping seen in the gray ramp. By creating a custom profile, I was able to correct this and create prints that were acceptable for my testing, and the D-max increased to 1.55.
The most interesting new paper from Moab is bound to be their Colorado Fiber papers, available in Satine and Gloss finishes. Both papers are 245gsm. The Satine has a very slight texture that is best seen when viewing the print at an angle, but much smoother than the Crane Silver Rag and slightly smoother than the LexJet Sunset Fibre Satin (reviewed later). Colorado Fiber Satine has less brightness than the LexJet or Inkpress papers and is a very good choice for black and white as well as portraits. The Colorado Fiber Gloss has a brighter white surface and a very good D-max of 2.01, making it an excellent option for black and white prints as well as landscapes. The gloss has a finish that is very similar to a traditional F-type paper.
LexJet
Along with distributing a number of other papers, LexJet has a line of their own papers, and I tested several of them. With four different finishes, the Sunset line of fiber papers has something for just about everyone. In a gloss finish, there is both a Bright White and a Natural with no optical brighteners. Both surfaces have a high D-max of 2.11 and work well for all print types. The surface has a visible texture that holds detail well, especially for landscape and black and white prints.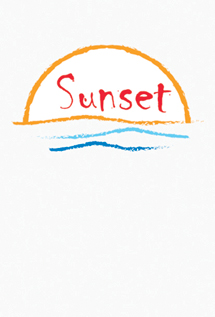 The Sunset Fibre Satin is very close to the Fibre Gloss in both brightness and finish. D-max is slightly higher at 2.12 but visually there is only a slight difference with lower gloss than the Gloss paper. Also available is Sunset Fibre Elite. This paper has a smoother surface texture and a more matte finish than the Satin paper.

The final fiber paper from LexJet is Sunset Fibre Matte. Unlike the other fiber papers though, this uses the matte black inks. Very similar in surface texture and brightness to Epson's UltraSmooth Fine Art, with a bit more weight (285gsm vs. 250gsm for the Epson) Fibre Matte is a beautiful paper to print on with the best tonal gradation of any of the papers I tested. At less than half the price of the comparable Epson media, this is a great paper that should be high on your list to try out.

On the traditional fine art front, there are three options I looked at. Sunset Cotton Etching is a 285gsm cotton rag paper with a texture similar to Epson's Velvet Fine Art. It lends itself well to both landscape and portraits, but has a bit too much texture for images with fine detail. The paper is more natural in color and works nicely for skin tones. Sunset Hot Press Rag is a very smooth surface paper, similar to Epson's UltraSmooth Fine Art and Hahnemühle's Photo Rag. A 310gsm cotton rag paper, this is an excellent option for black and white as well as portrait and landscape images where a cotton media is preferred.

Finally, Sunset Textured Fine Art is, as you might guess, a highly textured paper, similar to Epson's Watercolor. Also 310gsm, the paper has a high D-max of 1.58 and a wonderful paper for landscape work as well as black and white. The profiles from LexJet were uniformly good. While I could improve on them, the differences were so small that creating custom profiles was not necessary.
Sihl
You may not be familiar with the Sihl name, and it appears that they are a new entry in the US, distributed by Inkpress. I looked at both Pro Photo Paper Silky and High Glossy.
Because there were no profiles available for either paper, I created my own for these tests. The Silky is a 300gsm paper with a very nice soft pebble surface. I'll be direct here--this is the best luster finish paper I have ever printed on. The detail and tonal gradations are extremely smooth, and with a D-max of 2.17 is exceeded only by the gloss version of this paper. This is a great paper for all print types when you're looking for a satin or luster finish photo paper.

The Pro Photo High Glossy is a 330gsm paper, which may cause problems for some printers. With a bright white and very smooth surface, the paper has a D-max of 2.2. Bronzing and gloss differential are virtually nonexistent and tonal gradations are outstanding. If these two papers are any indication of what's to come, I hope to see more from this company soon.
Manufacturers/Distributors
Epson America, Inc.
3840 Kilroy Airport Way
Long Beach, CA 90806
(800) 338-2349
www.epson.com
Inkpress Paper (Sihl)
(800) 465-8127
www.inkpresspaper.com
Legion Paper - Moab
375 South Main #220
Moab, UT 84532
(435) 259-3161
www.moabpaper.com
LexJet
1680 Fruitville Rd., 3rd Floor
Sarasota, FL 34236
(800) 453-9538
www.lexjet.com

LATEST VIDEO