How to Shoot GREAT Landscape Photos in Bad Weather (VIDEO)
Some outdoor photographers make the mistake of stowing their gear when the weather turns foul, and as one pro says, "They run off into the trees like a little girl." That's a shame, because many of the best opportunities for dramatic landscape photos present themselves when rain, snow, or storm clouds roll in.
In this behind-the-scenes tutorial from the Lake District, British landscape pro Chris Sale shows you how to make great images in terrible weather. And because most modern cameras feature reliable weatherproofing, you won't have to worry about ruining your gear like in the old days. In fact, a good rain jacket, a rugged pair of boots, and a stalwart attitude is all you really need.
Sale is shooting during a downpour astride a raging river, as he hikes in to get a shot of a picturesque landscape. As you follow him along the trek you'll pick up some solid tips on inclimate weather photography, as well as basic advice on exposure, lens choice, composition, choosing a proper vantage point, and more.
As you'll see, patience is important as bad weather tends to ebb and flow. With this in mind, Sale waits for a break in the storm before setting up his gear to photograph the river from a really nice perspective. After waiting out another passing shower, he moves on to photograph a scene he's always wanted to shoot. And he comes up with an awesome image.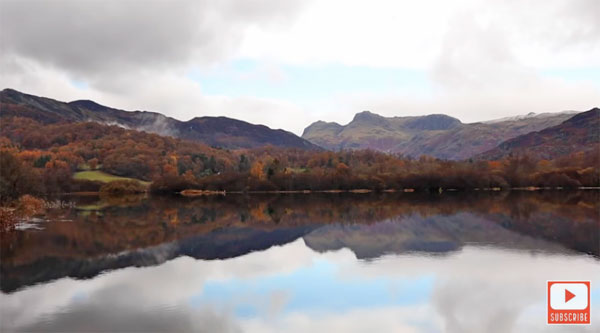 So the next time the weather turns sour, get up off the couch, pack the right gear, summon some determination, and go out and get to work. You can find more helpful tips on Sale's YouTube channel.
And be sure to check out yesterday's story, in which we posed the question, "Is it cheating to replace a boring sky in Photoshop."

LATEST VIDEO