How to Become a Wedding Photographer: Tips & Strategies to Get Started (VIDEO)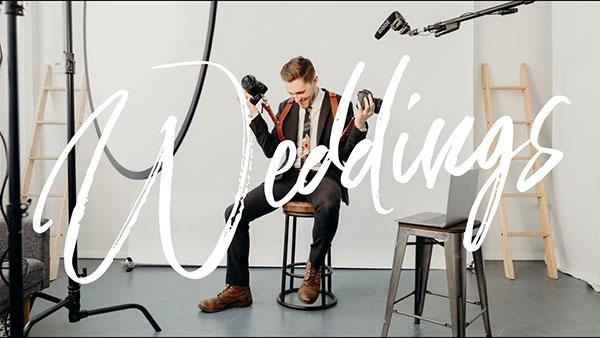 Chicago-based photographer and filmmaker Eric Flobeg has been shooting weddings for seven years now and he's learned a lot along the way. In the below tutorial, Floberg shares some of his own tips and strategies for how to get started as a wedding photographer, along with tips and strategies he's picked up from his colleagues in the wedding photography business.
"Many people have recently asked me for practical steps for getting a jump-start in this industry, so I hope these tips/strategies are helpful and inspirational to wherever you're at," Floberg says.
Below are the tips and strategies he discusses in the video from his own experience, and from fellow wedding photographers.
Floberg's Tips:
# 1 Slow-growth: In the beginning, pour all the money you make back into the business; invest in gear. Grow it debt-free.
#2 Second Shoot/Shadow for free or for less than typical rates. See what kind of deals you can work with established photographers.
#3 Connect with the community of photographers around you.
#4 DO NOT shoot a wedding by yourself until you know you're ready. TWO CAMERA BODIES!
#5 Make a website (not just an Instagram account).
#6 Once you get clients, knock their socks off with your service. Under-promise and over-deliver.
Fellow Photographers' Tips:
#1 Advertise on Facebook and Instagram (and Myspace).
#2 Meet with planners and keep up with the relationships you have with them.
#3 Set up styled shoots!
#4 Take classes/go to workshops/do mentor sessions with experienced photographers.
#5 Post all of your content to Pinterest (to all social platforms for goodness sake)
#6 Ask your clients for reviews on Google, Facebook, The Knot, Wedding Wire, etc.
Check out the video and then go visit and subscribe to Floberg's excellent YouTube channel. You should also check out his video of his on how to make $100,00 a year as a wedding photographer.