GALLERIES
You are here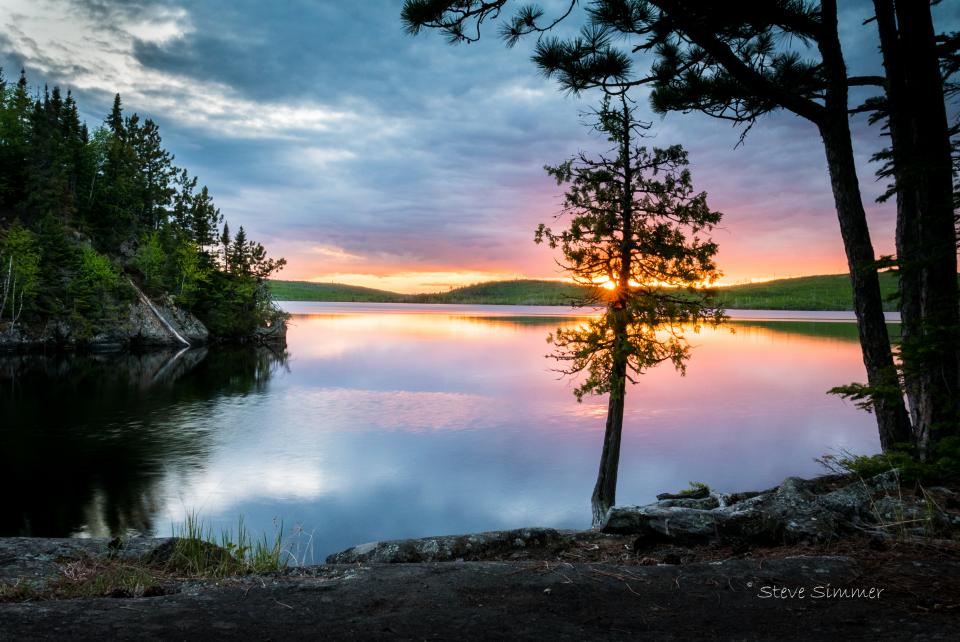 From this campsite on lake Gabimichigami in the Boundary Waters Canoe Area Wilderness in Minnesota, the sun presents itself beautifully in May and June. This area was devastated by a wildfire in 2006, but this campsite was spared. Friends and I have made the day's journey into this lake many times over the past 30 years.
Gear: Panasonic LX100, Sirui T-025X tripod
Settings: ISO 200, 16mm, f/16 1.0 sec.

Gabimichigami Sunset, BWCA
Photographer: Steve Simmer
Views: 36
Dimensions: 4056x2712
Size: 4283kb