Photographer and Freediver Brave Circling Sharks to Get These Dramatic Shots
In these dramatic images by Korean-born underwater photographer Lia Barrett, expert freediver Liz Parkinson poses on a shipwreck as blacktip sharks circle overhead. The shoot occurred at Stuart Cove in the Bahamas, and both Barrett and Parkinson emerged unscathed with these compelling images courtesy of Barrett and Caters News.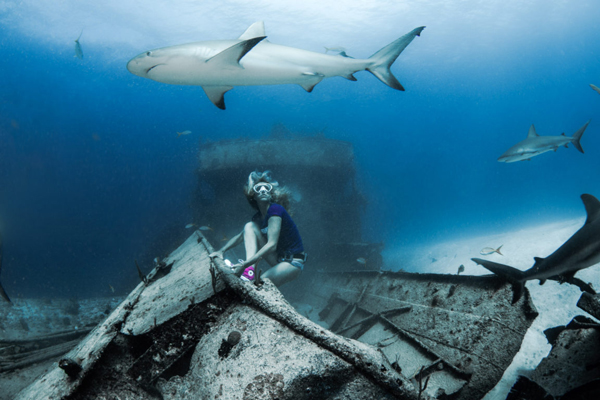 According to the story shared by our sister site GRINDTV, 32-year-old Barrett is known for such images and she assured Caters News that there was no Photoshop trickery involved. "The sharks sometimes get a bit curious," Barrett says, "but they couldn't care less that we're there."
Evidently blacktips are not regarded as highly dangerous to humans unless they're in the presence of food, and experienced shark conservationist/diver Parkinson was well aware of that. "You're more likely to get killed by a vending machine than by a shark," she told Caters News.
You can read more about Barrett on Facebook and Parkinson on Instagram.
FEATURED VIDEO