In The Forest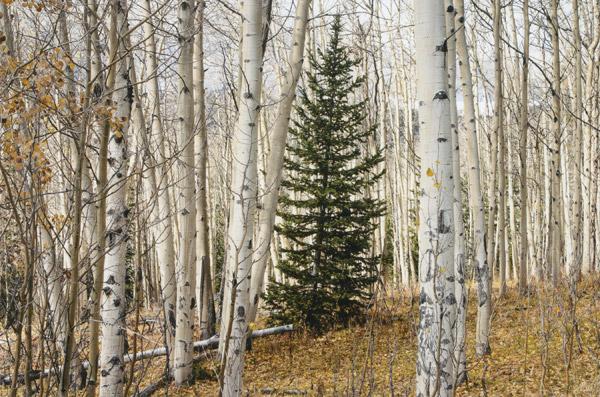 Our Picture This! assignment this month was "In the Forest," and judging by the number of images we received it's clear that readers love to spend time and photograph in the forest as much as we do. As you'll see, the photos ranged from mystical to magnificent, with patterns, color, and light and shadow play all playing a part.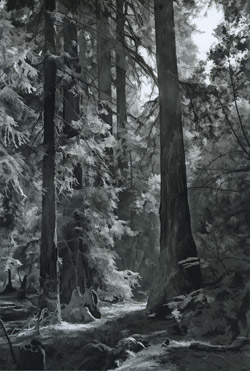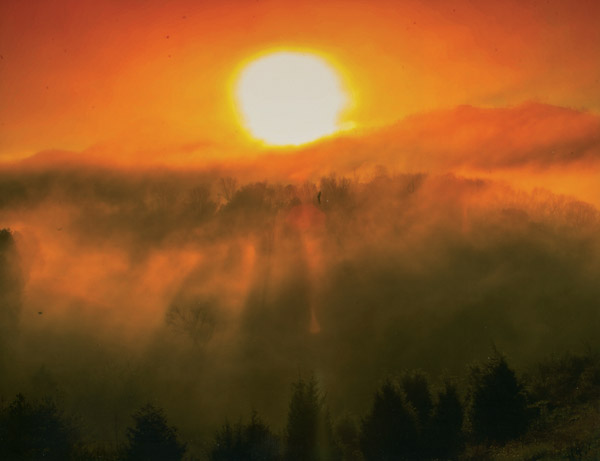 Picture This! – Our Next Assignment
Multi Exposure
In camera multi-exposure capability and on-the-fly exposure and processing compensation with Auto Gain combine to open up new doors to multi-exposure images in the field. Be it handheld or tripod mounted, layered images created through multi-exposure techniques can lead to some new ways to picture the world. This three-shot multi exposure of fireworks was made in camera with a Nikon D3X and a Nikkor 28-300mm lens with an exposure of f/7 at 3 seconds and -1 exposure compensation with Auto Gain set. For this assignment, and for those who don't have in camera multi-exposure, layered comps made from planned shots are fine as well, as long as they stick with one theme or locale.
Please Read This
It is important that you read and follow these guidelines. We need to follow this procedure because of the large volume of images we receive. If you have any questions, please e-mail us at: editorial@shutterbug.com.
1) Images sent to us cannot be returned. You retain complete copyright over the images, but do grant us permission to print your image(s) in the magazine and on our website, www.shutterbug.com.
2) Because images are not returned please send a quality print or duplicate transparency. We will not accept or view images on CD, ZIP, or any other electronic media.
3) Images will be selected on the basis of content and technical quality. Please mark your outer envelope with the topic of the month (for example, "Wide View").
4) Enclose a short caption with the image stating camera, lens, film and exposure, plus location. If you are submitting an image with a recognizable person we must have a model release or signed permission from that person to reproduce their image in the magazine and on the website.
5) Please submit no more than three photos for consideration (4x6 up to 81/2x11).
Send your image and information to:
Picture This! Shutterbug Magazine,
1415 Chaffee Dr., Suite #10, Titusville, FL 32780.
Deadline For Submission: February 15, 2013
Images will appear in our May 2013 issue
Our Next Topic: Urban art
Deadline For Submission:March 15, 2013
Images will appear in our June 2013 issue
Please note: We receive hundreds of submissions for Picture This! each month and want to be sure we properly identify each image we publish. Please put your name and all camera, exposure information on the back of the print or attached to slides when submitting. Also, please include your e-mail address in case we need to contact you.
Want to see images selected for past Picture This! assignments? Go to www.shutterbug.com and click on Picture This! in the "More Articles…" box on the homepage.
Please note: If you submit images with an enhancement through software beyond contrast, exposure, and simple saturation adjustments please indicate the software and "filter" used to attain that effect.—Editor
FEATURED VIDEO