The Easy Way to Retouch & Smooth Skin in Lightroom for Better Portraits (VIDEO)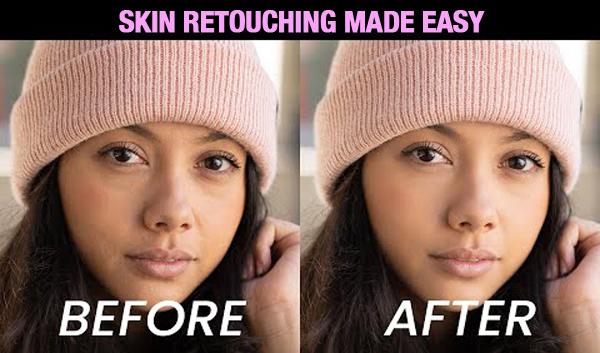 Even if portraiture isn't your thing, you obviously own a camera. That means sooner or later you'll be asked to capture the likeness of family and friends. The tutorial below will help you deliver better results with a simple editing technique.
In this quick episode with Australian pro Mitch Lally you'll learn the easiest way to retouch and soften skin to achieve a beautiful look. Even attractive subjects often have blemishes, wrinkles, and other skin imperfections that detract from portrait photos—and that includes celebrities, and professional models who often need some work to appear as "perfect" as they appear in photos shot by pros.
The techniques demonstrated by Lally employ Lightroom's Texture slider and Subject Selection tools to get the job quickly and effectively. And as you'll see, Lally leverages powerful new tools in the latest edition of Lightroom.
As Lally explains, there are numerous methods of retouching skin in Photoshop and other apps—some more complex and time-consuming than others. Because he'd rather be shooting than sitting behind a computer, Lally uses the simple approach you see here.
Lally begins with a photo of a pretty model that's he's already adjusted for white balance and exposure, because skin retouching is the task at hand. His first step is to create a mask, and Lightroom immediately detects his subject. Then you're presented with a number of options with which you can select the entire person, just the face or body, or specific smaller areas like eyebrows.
For this demonstration Lally chooses the model's face and skin, and then he gets to work. As you'll see, once you've made the appropriate selection, smoothing and softening skin is a remarkably simple task—and Lally walks you through the entire process from beginning to end. By following his advice you'll be able to deliver images that will make you and your model proud!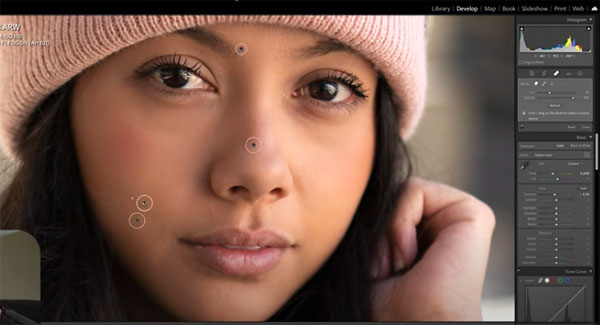 You can find more interesting tips and tricks on Lally's YouTube channel, so be sure to pay a visit.
And don't miss another tutorial we posted recently, explaining three easy ways to eliminate distracting elements from portraits, landscapes, and more.
FEATURED VIDEO