DxO Releases Powerful New Version of OpticsPro Raw Image Processing Software
This morning DxO released OpticsPro 11—a major update of their highly touted Raw image processing software. This new version is designed to have a faster overall operation speed and a host of powerful enhancements with an optimized workflow.
Here are a few of the highlights from DxO OpticsPro 11.
DxO PRIME 2016
The new DxO PRIME denoising technology in OpticsPro 11 is designed to help you salvage images shot at high ISO values that might otherwise be unusable, and reportedly works its magic 4X faster than the previous version. By analyzing nearly a thousand neighboring pixels, PRIME is able to differentiate between noise and fine details with a high degree of precision, DxO said.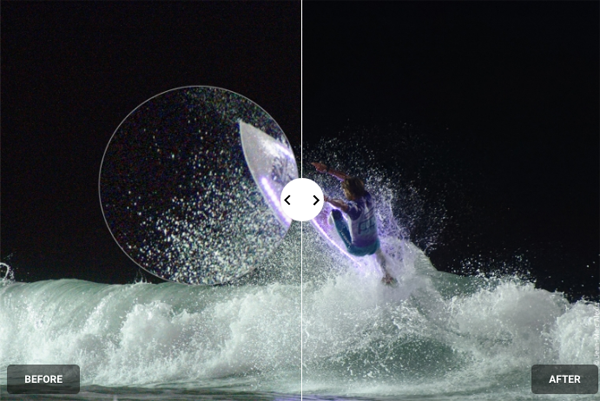 This sophisticated denoising technology uses advanced algorithms and camera calibration data to preserve colors, achieve enhanced bokeh and smoother transitions, and improve details in the shadows, according to DxO
Spot Corrections
Another new feature of OpticsPro 11 is the Spot Weighted mode, designed to deliver the same results as in-camera's spot metering in combination with post-capture fine-tuning capabilities.
Smart Lighting Tool
The new Spot Weighted capability mentioned above is an important enhancement to the Smart Lighting Tool available in OpticsPro 10 that we reviewed earlier. Smart Lighting uses face detection to apply a tone map on the entire image to improve contrast, add fill light and optimize illumination on faces. In combination with the new spot corrections capability, the Smart Lighting tool is more powerful than ever.
Other Enhancements
DxO OpticsPro 11 offers an array of other enhancements, including an auto microcontrast mode, selective tone control, and a new tool that employs face and eye detection to automatically correct red eye. There's also a new full-screen viewer that simplifies your workflow.
OpticsPro 11 is now available for Mac and Windows on the DxO website at a special price of $99 for the "Essential" version and $149 for the "Elite" version through the end of this month. There's also a free downloadable trial version that is fully functional for 30 days.
FEATURED VIDEO