Pro Photographer Layne Kennedy Explores New Angles With His iPhone Imagery
(Editor's Note: Going Mobile is a new Shutterbug column that looks at the art of mobile photography.)
Layne Kennedy wasn't a hard sell.
Even though his first smartphone camera wasn't very good by his standards—he is a professional photographer, after all—he liked being able to take quick, casual, spur-of-the-moment pictures when his DSLR wasn't at hand, or when he didn't feel like hauling it out.
Soon, though, smartphone cameras got better and a flood of appealing apps appeared, and Kennedy realized he could imagine and create quality photographs that were very different from the razor-sharp realism of his professional work.
Different was good, as another side of his photographic personality, a side that had always been there, emerged. "I came up in photography learning about all the old processes and styles," he says. "Platinum and palladium printing, gum bichromate, Cibachrome. I'd have loved to do palladium prints, especially of some of my black-and-white landscapes, but as a young photographer I didn't have the time. I had to make a living." Now, thanks to his iPhone and a few apps, all of those looks and effects, and a whole lot more, were possible. "The visual language had changed," he says.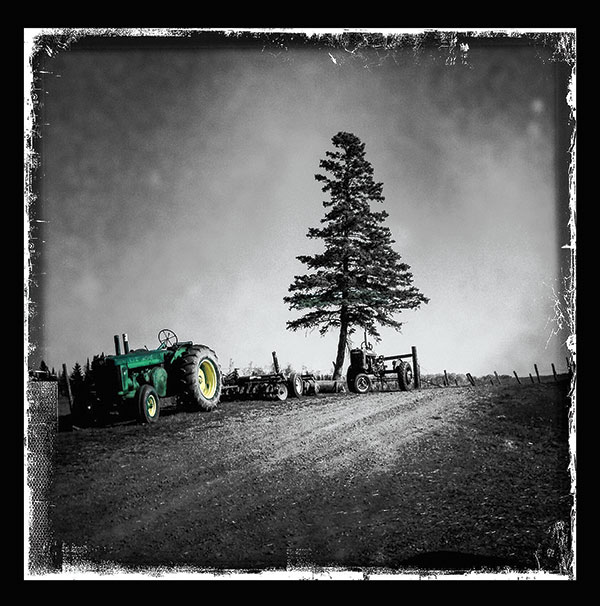 Making The Jump
Using that language has been liberating. "For an editorial guy like me," Kennedy says, "being able to jump over the fence means I can create images I couldn't do before."
Sometimes he'll even create those images from photographs that begin as DSLR pictures. "I'll take a shot with my DSLR that just cries out for an effect, especially a nostalgic look. I'll e-mail that photo to myself, download it on my iPhone, and then bring it into one or more apps." Though none of the photos shown here were created that way, he has had success marketing some crossover images for editorial illustration.
He makes no apologies for the use of apps to create smartphone images he's sold, exhibited, and shared on his website and through social media. In fact, he celebrates his means and methods. "Of course it's real photography," he says. "It's just a different way of expressing myself. It allows me to use my imagination, and to discover a lot of possibilities."
For Kennedy, his iPhone photography (he's shot with the 3, 4, 5, and now the 6 Plus) often provides the ease and freedom to let a photo suggest its own mood and tone, its own time and place. It may be expressive, interpretive, fanciful, or realistic. "Whatever I'm feeling, I have in the apps the tools to make that feeling real."
Sometimes the process is quick—he'll take a couple of shots and on the bus or in the taxi to the next gig he'll create an image from a feeling he has for the picture or a memory it calls up. Or he'll experiment to let apps lead him to images that resonate. "I can go into the past, or create scenes that never were, scenes I just imagine."
Everywhere he looks he finds smartphone photography becoming a creative art, and to a greater extent than anyone ever thought would happen. "Look at Facebook," he says. "They did studies to find out how much time people spent looking at posts that didn't have photos. They found that very few people stick around for more than two sentences before moving on. When the Facebook people learned that, they decided to buy Instagram."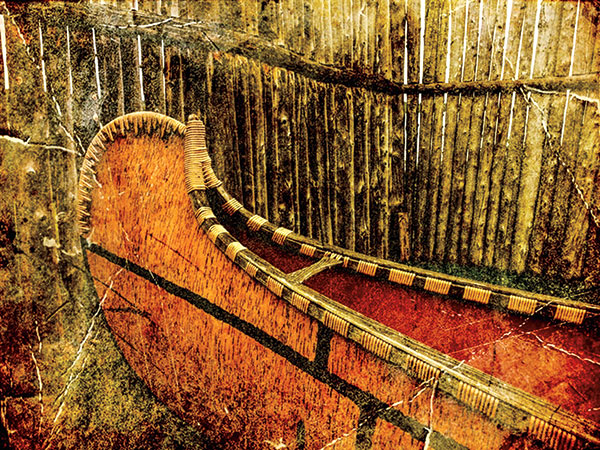 And Share Alike
An important part of the creative fun is the ability to quickly share what he's seen or dreamed up. "For any photographer, any artist, sharing the work and getting feedback is probably one of the best sources of motivation," he maintains. "It encourages us to do what we do. It's not that we're trying to sell it or gain approval—we just like the results and want to share what we saw and what we did."
Kennedy posts often to Instagram and Facebook. "When I travel, I'm willing to bet that the single greatest method of staying in touch with family and friends via social media is the posting of pictures I've taken with the iPhone."
There is also a professional aspect to his phone photography. "A lot of times an iPhone photo will just capture a client's imagination in a way a DSLR photo won't. My iPhone images show that there's another side to me and to my photography."
You can view Layne Kennedy's editorial photos and find out about his photo tours, workshops, and books at his website, www.laynekennedy.com.
FEATURED VIDEO