A Bright Idea from Fotodiox: FlapJack Portable LED Studio Lights
When the folks at Fotodiox asked me if I wanted to look at one of their FlapJack portable LED studio lights, I told them "no." One studio light is nearly as useless as one walkie-talkie. Oh, I know that there are skillful photographers out there who can do miraculous things with one light, but I also know I ain't him. I told them I'd love to try TWO FlapJacks, and I'm happy to say they obliged.
In February I wrote about building a tabletop studio for less $10. You can refresh your memory here. That wasn't a pipedream—I use that setup often. My plan was to use a pair of FlapJacks to light it. I was not disappointed.
From the first moment you begin using Fotodiox's FlapJack portable LED studio lights you know that there is something special about them. The units I tested were remarkably well made and resembled 10-inch opaque shaving mirrors. But when I turned them on it was like having a lasso on the sun.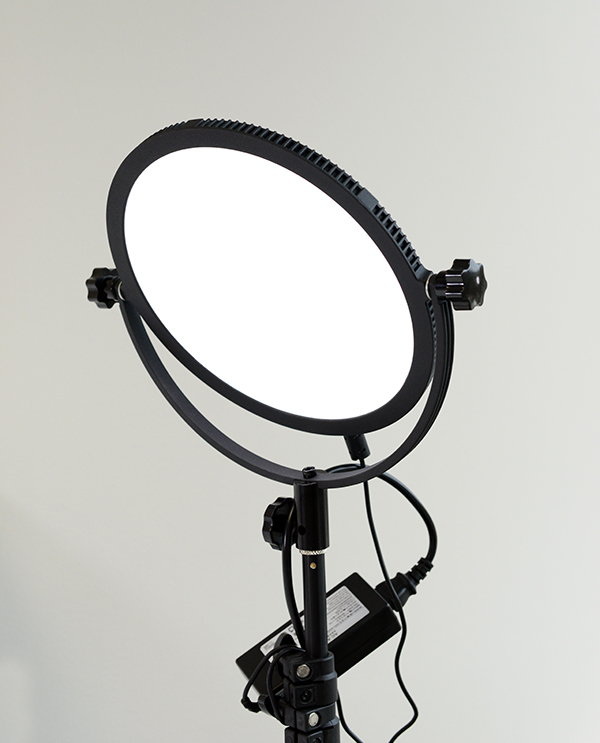 Using any constant light source when shooting close-ups makes it easier to control where shadows fall. LED lights offer some distinct advantages—they do not generate heat and their color temperature remains constant even when dimmed. FlapJacks offer more advantages.
They have built-in dimmers that range from 10% to 100%, can be powered by AC or a long-lasting 4400 mAh battery and are assembled with the LEDs mounted around their internal circumference, aimed inward toward layers of diffusion material. This unique construction means they produce soft, even lighting, similar to a softbox.
FlapJacks are available in two rectangular models, the C-200S (8 x 5 inches) and the C-200L (11 x 4.25) and two circular models, the C-200R (7-inch diameter) and the C-300R (10-inch) which is shown here. The C-300R is the most expensive of the group, selling for $299.
Each comes complete with an NP-F style rechargeable battery and a two-bay charger, AC power adapter, a nicely made semi-hard case and a two-year USA Limited Warranty. The batteries are rated to last for about one hour, fifteen minutes, but in an extended commercial videotaping I enjoyed more than two hours of light.
—Jon Sienkiewicz