GALLERIES
You are here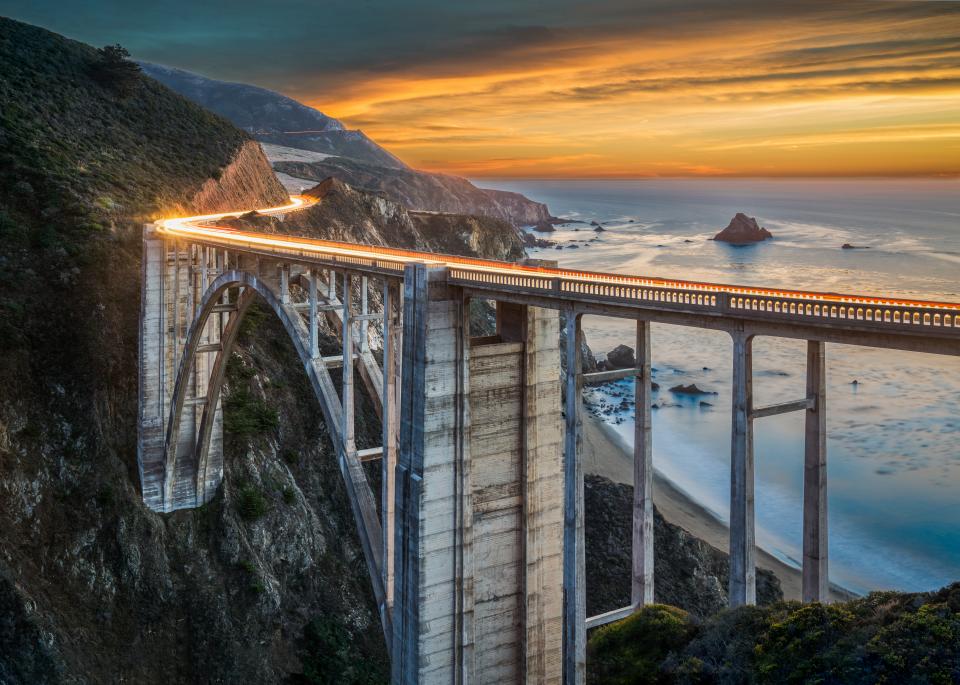 This is a photograph of Bixby Bridge at sunset. The bridge is in Big Sur California 20 miles south of Monterey on Hwy One. The view is facing south from the eastern side of the bridge.
The photograph is made from two images. One for the sky at f/16 and 1 second at ISO 50. The other for the bridge and foreground at f/9.0 and two minutes at ISO 50. This long exposure created the light trails. Both images were processed in Lightroom CC and Photoshop CC 2018.
I used a Sony A7RII and 24-70mm Sony GM lens.

Bixby Sunset - Big Sur, CA
Photographer: Christopher Axe
Views: 720
Dimensions: 6375x4549
Size: 19574kb