Adobe Celebrates the 25th Anniversary of Photoshop Today
Adobe Photoshop, the popular innovative imaging software, turns 25 today. At this point, it's hard to deny that Photoshop touches much of the imagery that surrounds us: from striking commercial photos to high-impact logos; the apps on your iPhone; the sleek design of your running shoes; and blockbuster movies.
And for many photographers and designers, Photoshop continues to blaze a trail, with new imaging editing features added in every release along with new mobile apps designed to extend the reach of Photoshop to iPhone, iPad and Android devices.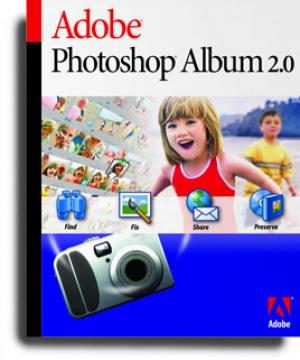 "For 25 years, Photoshop has inspired artists and designers to craft images of stunning beauty and reality-bending creativity," said Shantanu Narayen, Adobe president and chief executive officer. "From desktop publishing, to fashion photography, movie production, website design, mobile app creation and now 3D Printing, Photoshop continues to redefine industries and creative possibilities. And today that Photoshop magic is available to millions of new users, thanks to Adobe Creative Cloud."
Photoshop is one of the most recognized software brands out there with millions of users. It's also still a popular choice for digital image manipulation across all media: from print, to film and the Internet. Photoshop features—such as Layers, the Healing Brush, Content Aware Fill and Camera Raw—have helped many creatives produce their best work. Photoshop technology is also at the heart of Adobe Lightroom. Meanwhile, Photoshop and Lightroom mobile apps help photographers and visual artists work on image files across desktop computers, tablets and smartphones.
To celebrate this Photoshop milestone, Adobe is showcasing 25 of the most creative visual artists under 25 who use Photoshop. To be considered, artists upload their projects to Behance and use the tag "Ps25Under25."
In the coming months, those selected will take over the Photoshop Instagram handle (@Photoshop) for two weeks and present their work for the world to see. Fredy Santiago, a 24-year old Mexican-American artist and illustrator based in Ventura, California will be the first to display his images, beginning today.
How It Began
In 1987, Thomas Knoll developed a pixel imaging program called Display. It was a simple program to showcase grayscale images on a black-and-white monitor. After collaborating with his brother, John Knoll, the two began adding features that made it possible to process digital image files.
The program eventually caught the attention of industry influencers, and in 1989, Adobe made the decision to license the software, naming it Photoshop and shipping the first version in 1990.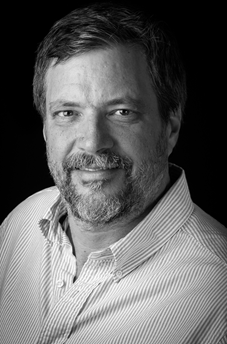 Thomas Knoll
John Knoll
Things You May Not Know About Photoshop
• In 1987 John Knoll captured an image of his girlfriend (now wife) on the beach in Bora Bora. This shot (titled Jennifer in Paradise) was the first color image used to demonstrate what Display (soon to become Photoshop) was capable of.
• Photoshop version 1.0 launched on February 19th, 1990 (Mac) and included tools like Crop, Magic Wand, Eyedrop, Smudge and Blur.
• The Abyss was one of the first feature films to use Photoshop.
• With Photoshop 2.5 the program was finally Windows compatible.
Check out the very cool video from Adobe below, which shows Photoshop's influence over the past 25 years.
FEATURED VIDEO