From Above
POV—point of view—is what this month's Picture This! was all about. We asked readers to send in photos made from sometimes dizzying heights to show us all how where you stand and the lens you use can make for some great photo ops. Readers responded with some very exciting images of architecture, nature, and even people made from above. The results might just inspire you to take camera in hand and gain vantage points that make us all see the world in a brand new way.
Thanksgiving Day Parade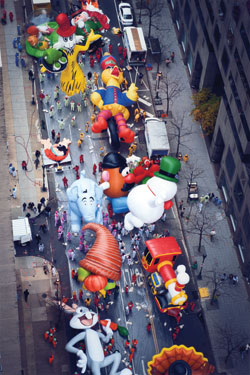 Oriental Pearl Tower
Ngorongoro Crater
Chrysler Building
"Downward Dog"
Mandala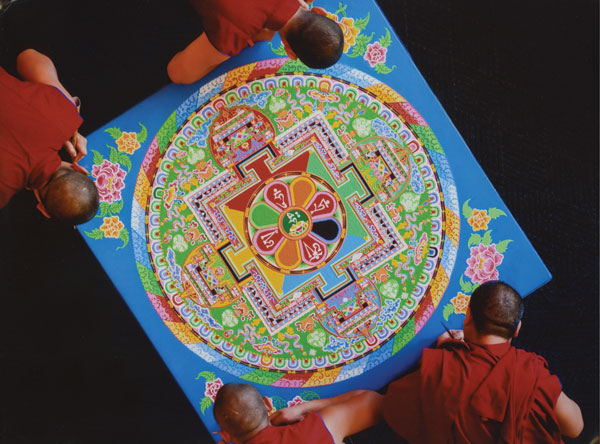 Dockworker
Deer In Nara
Table And Chairs
Floor Pattern
Swimming Pool
Toronto Railyard
Paternoster Square
Tennis Anyone?
Bryce Canyon
Picture This! – Our Next Assignment
Pen And Ink
The transformation of a continuous tone to an essentially black-and-white image is a photographic "tradition" that spans darkroom to computer processing, and it's a fruitful way of bringing out the essentials of line and form in a scene. Our next Picture This! assignment is to do just that—to send in a purely black-and-white graphic rendition of a continuous tone scene. You can send in prints made in the darkroom or with the aid of software, using high-contrast film or in-camera "art" filters or post-processing techniques.
Please Read This
It is important that you read and follow these guidelines. We need to follow this procedure because of the large volume of images we receive. If you have any questions, please e-mail us at: editorial@shutterbug.com.
1) Images sent to us cannot be returned. You retain complete copyright over the images, but do grant us permission to print your image(s) in the magazine and on our website, www.shutterbug.com.
2) Because images are not returned please send a quality print or duplicate transparency. We will not accept or view images on CD, ZIP, or any other electronic media.
3) Images will be selected on the basis of content and technical quality. Please mark your outer envelope with the topic of the month (for example, "Wide View").
4) Enclose a short caption with the image stating camera, lens, film and exposure, plus location. If you are submitting an image with a recognizable person we must have a model release or signed permission from that person to reproduce their image in the magazine and on the website.
5) Please submit no more than three photos for consideration (4x6 up to 81/2x11).
Send your image and information to:
Picture This! Shutterbug Magazine,
1415 Chaffee Dr., Suite #10, Titusville, FL 32780.
Deadline for submission: October 15, 2011.
Images will appear in our January 2012 issue.
Our next topic: Patterns In Nature
Deadline: November 15, 2011
Publication Date: February, 2012
Please note: We receive hundreds of submissions for Picture This! each month and want to be sure we properly identify each image we publish. Please be sure to attach your name and image information to the back of each submission.
Want to see images selected for past Picture This! assignments? Go to www.shutterbug.com and click on Picture This! in the "More Articles…" box on the homepage.
LATEST VIDEO