5 GREAT Tips for Beautiful BEACH Portraits (VIDEO)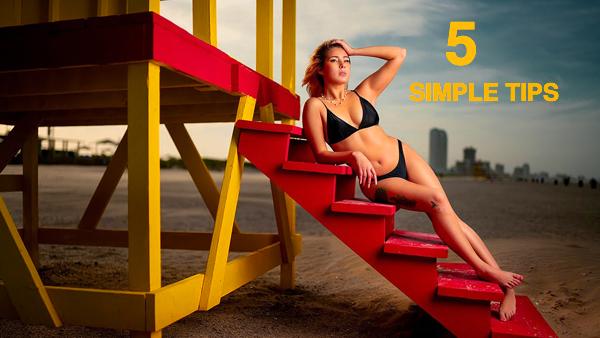 Summer is in full swing, and that means a trip to the beach. And what better way to make eye-catching images than shooting seaside portraits of pretty models? Keep reading if that sounds like fun, because we have five simple tips to improve your results.
Texas portrait pro Francisco Hernandez says he doesn't like sitting behind a computer, so the advice he provides is geared toward capturing great shots in the camera that require little, if any, post processing. And he provides a short list of his favorite gear in the description beneath the video.
This behind-the-scenes tutorial is Hernandez' first portrait shoot on the beach, and he demonstrates a few things he learned. For any type of outdoor photography it's important to pay attention to the weather, but Hernandez explains why for beach photography it's also essential to consider the wind and tide.
If you show up at high tide, the location you chose earlier could be submerged. And if you plan to bring a reflector or other lighting equipment, high winds can definitely be a problem. So checking conditions on the day of the shoot will greatly simplify your task.
Hernandez also demonstrates how to use water as a reflector, and how offshore reflections can add impact to a shot. And if your model plans to change outfits, don't forget to bring a small tent for her to use as a changing station (unless there's a restroom nearby).
Another very important tip, if you care about your costly gear, is to avoid changing lenses on the beach, where blowing sand and salt spray can really do damage if it enters a camera. While watching the quick video, you'll also pick up some great tips for directing and posing your subject.
There's much more to see on Hernandez' YouTube channel, so be sure and take a look after watching this video. And don't miss another important tutorial we posted recently, explaining when sRGB or Adobe RGB is the best color space to use.
FEATURED VIDEO