3 ESSENTIAL Elements of a GREAT Nature Photo: You Need at Least One (VIDEO)
A lot goes into making successful landscape photos, and we regularly share tutorials on everything from composition and exposure techniques to choosing the proper gear. Today's episode is simple and specific—identifying what one pro says are three essential element of every great shot.
Danish pro Mads Peter Iversen is one of our favorite nature photographers and instructors, and in the video below he says, "The most basic need for any photo is for the viewer to know what they're supposed to look at and understand what the image is about."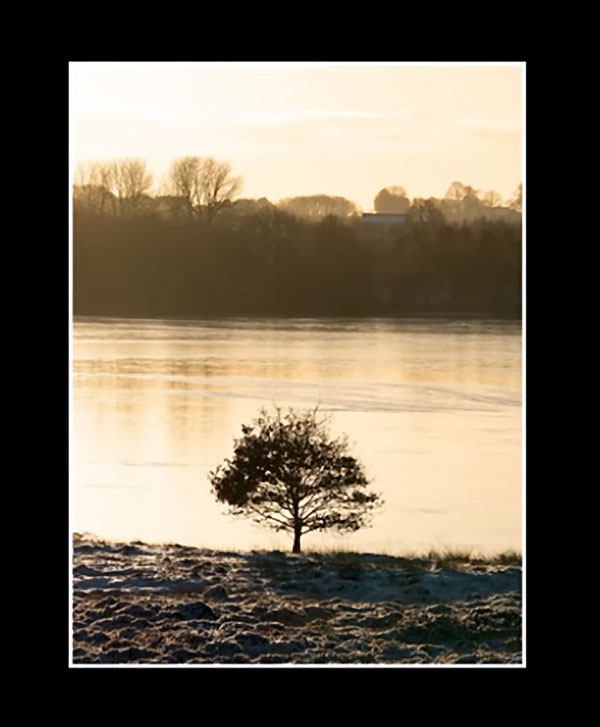 To accomplish this important task, Iversen says you need at least one of the three key elements he illustrates, which involve identifying a compelling focal point or subject, adhering to a strong concept, and hopefully telling a story. While watching this behind-the-scenes tutorial you'll follow Iversen to three interesting locations as he demonstrates his tips.
On a beautiful, frosty Christmas morning in Denmark, Iversen also discusses the challenges of winter landscape photography and provides some great advice. His first stop is along the shore of a small lake, and with a lone tree in the distance as his the focal point, he explain how to deal with the strong sunlight behind his subject, find a strong vantage point, and capture a compelling shot.
Iversen moves on to a second location as the sun is coming down fast, and uses this opportunity to explain his thought process and what he means by having a strong "concept" in mind. In this instance he's not particularly pleased with the scene, so he decides to make abstract images by moving in tight on interesting snow and ice crystals.
The last stop on Iversen's journey is where he explains the third key element in this tutorial; namely telling a story with a photograph. Throughout the episode, you'll also pick up important tips on gear, composition, and Iversen's choice of lenses.
There is much more to learn about landscape photography on Iversen's YouTube channel, so be sure and take a look. And check out the tutorial we posted from another skilled photographer, explaining how to use Photoshop's Elliptical Selection tool for faster, and more precise editing.
FEATURED VIDEO