Adobe Photoshop 6.0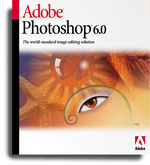 Improvements in capabilities and ease of use make the most popular pro image-editing program even better
Adobe Photoshop was introduced 11 years ago this month, and it's been the photo-editing tool of choice for most serious photographers and desktop-publishing professionals ever since. Does that make it the right one for you? Well, if you're serious about digital imaging—whether you shoot your originals on film or with a digital camera—and you have enough computer "horsepower," the answer is "Yes!"
Photoshop provides all the tools you need to do virtually anything to a photograph, from optimizing it as you would when printing it in the darkroom, to producing an almost unlimited range of special effects, to combining it with other photos, drawings and type, to preparing color separations for professional publication.
Movable type: Photoshop 6.0 lets you enter type right on the image, edit it, warp it, move it into the desired spot—and it's all so simple to do. All photos by Mike Stensvold
Adobe recently introduced the sixth version of the ground-breaking image-editing program, incorporating new features that increase capabilities and ease of use. Photoshop 6.0 includes new Web features as well as the latest full version of Adobe's versatile Web-page program, ImageReady 3.0. New image-editing features include vector-drawing support (you can create and edit vector shapes and text right on your photos), a Liquify command (providing lots of image-warping and distortion control for those who are into such things), enhanced layer management, easier access to tool options, easier masking, expanded actions support and more.
Because Photoshop is a very versatile, very capable professional product used by graphic designers and desktop publishers as well as by serious photographers, along with all the features for photographers, it includes lots of features photographers don't need to deal with. For space considerations, we'll stick mostly to the photographer-oriented features in this report.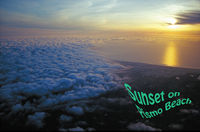 Vector Capabilities
In digital imaging, there are two basic types of digital images: bitmapped (photos, for example), which are defined as pixels; and vector (drawings and text), which are defined as shapes. As you'd expect from its name, Photoshop was created to work with bitmapped images. But Photoshop 6.0 "expands beyond pixels," as Adobe puts it, by giving you the tools to create, manipulate and output resolution-independent vector images as well. You can now input drawings and text right on your photo, and edit them independently—you don't have to use a drawing program (such as Adobe Illustrator) to create drawings, then import them; and you don't have to enter text in a separate window, then toggle back and forth in the Type Tool dialog box to see what it looks like on your photo. You can even create editable vector-based masks. This is wonderful news for anyone who wants to add vector elements to a photo to create a composite digital image.
Special Effects
Photoshop has long offered a full array of special effects, generally accessed through plug-in filters—distortions, textures, posterizations, solarizations, brush strokes, lighting effects, blurs, "pixelations," lens flare, emboss, extrude, diffuse, bas-relief...the list of provided effects is extensive, and many more plug-in effects available from third parties. All of the previous Photoshop effects are present in Photoshop 6.0, along with a new Liquify command at the bottom of the Image menu. The Liquify command lets you warp, twirl, pucker and bloat an image (or any part of it), and create reflections. You can overlay a mesh on the image with a click of the mouse, to use as a reference; you can adjust brush size; you can freeze a portion of the image so it isn't affected; and you can revert to the original (or last saved) version of the image—all right there on the Liquify screen.
Another special effect feature for which Photoshop has long been loved is its compositing capabilities—combining multiple elements to create a final image (be it a simple "double-exposure" montage, or a complex compilation blending multiple photos, drawings and text). These capabilities are all there in Photoshop 6.0, and easier to use due to improvements in the tool interfaces, as will be discussed shortly.
FEATURED VIDEO