The Business End Of Wedding Photography; Big Changes In Style And Technology, And How Social Media Changes The Game
With new technology and more savvy consumers, the wedding photography business has seen some big changes in the last few years. The photojournalistic "fad" has turned into an established style. The proliferation of digital cameras has turned everyone's "Cousin Bill" into a photographer and has pushed the professional to create more and better services for their clients. And social media has created an entirely new marketing channel.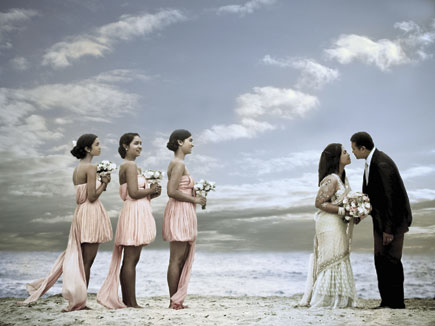 © 2010, Katie Clark, All Rights Reserved
We interviewed four wedding photography professionals to get their views on these changes and how they market their services today: Evan Baines of Evan Baines Photography (www.evanbaines.com) of Nashville, Katie Clark (www.kathleenclarkphotography.com) of Laguna Beach (CA), R. J. Kern (www.kern-photo.com) of Denver, and Fritz Liedtke (www.fritzphoto.com) of Portland.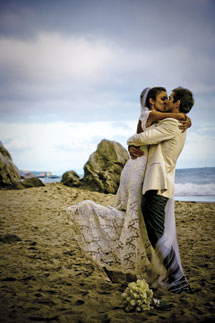 © 2010, Katie Clark, All Rights Reserved
Shutterbug: What are the biggest industry changes you have seen in the wedding photography business in the last few years?

Evan Baines: As technology has improved, it has become easier for even a novice to achieve a baseline level of technical mastery with photography. Back in the film era, it took extensive training and skill just to get proper focus and exposure under wedding conditions, but now these qualities are within the reach of neophytes with point-and-shoot cameras. This has destroyed a barrier to entry into the industry, and as such we have seen a huge influx of new photographers just starting out with their craft and business. Simultaneously, the severely damaged magazine and newspaper industries combined with a challenging commercial market have also led to an influx of experienced photographers from other disciplines looking to diversify revenue streams.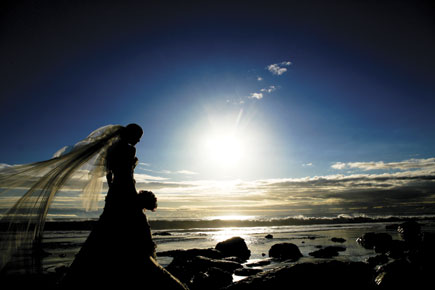 © 2010, Katie Clark, All Rights Reserved
This means that, on the one hand, the numbers and diversity of wedding photographers have created a sort of renaissance in quality, where wedding photography has achieved a level of quality (and respect in the photographic world) that it has never had on such a broad scale. The downside of this is that major increases in the supply of photographers have made it a tremendously challenging market in which to differentiate one's art and business.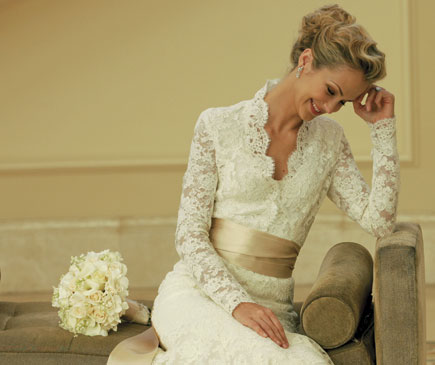 © 2010, Katie Clark, All Rights Reserved
Katie Clark: I see changes in the quality of photography, graphic design, branding, and social media. Adobe's Photoshop Lightroom alone has revolutionized the look of photography and the editing process. My photography keeps getting better and better, which allows me to keep my edge in the market. Experience is more important now, especially with high-end clients as they want to work with someone who's reliable, is able to work under pressure, and is capable of delivering a stellar final product with good customer service.

Due to digital and the software programs available, wedding albums have become more of a graphic design project than the days of pasting photos in albums. There is much more time spent doing albums and enhancing photos, which means either more computer time for the photographer or more expense for employees or outsourcing. Business is much more expensive to sustain due to the amount of postproduction needed.

Branding your wedding photography business has become essential for marketing and needs to always be fresh, due to the fast-paced changes in consumer trends. I see more professional logos, websites, and blogs than ever before. Small businesses can appear larger and more successful with this use of graphic design and branding.

Clients are savvier, largely due to social networking. They see limitless examples of possibilities for photographic style and finished products. They compare, shop around in minutes (emphasis added by author) and have very high expectations. They post their photos and album designs on Facebook and get feedback from all of their family and friends. Sometimes this makes it more challenging to please them. On the positive side, praise and recommendations travel quickly, which can spread the word about your business like no other method of advertising can.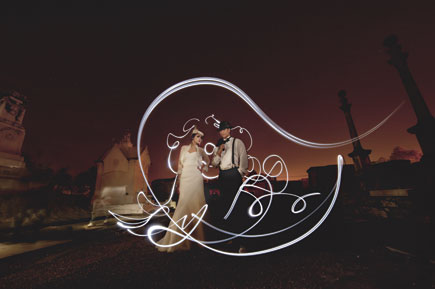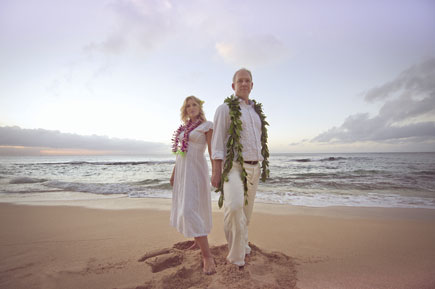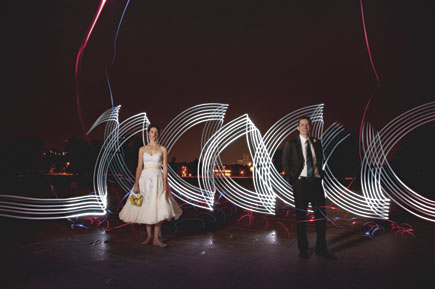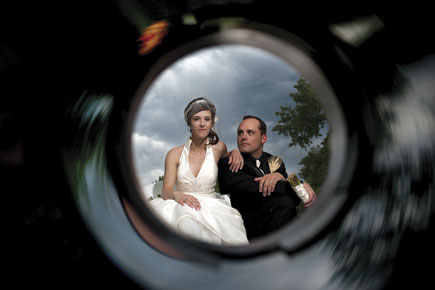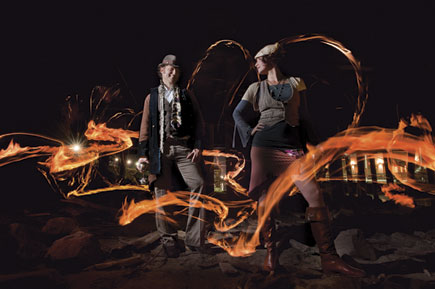 All Photos © 2010, R. J. Kern/kern-photo.com, All Rights Reserved
FEATURED VIDEO